There are a wide range of restaurants in Val d'Isere to suit all tastes and budgets. Read our guide on all the best places to eat and where to find your favourite style of cuisine.
At lunchtimes most restaurants will offer a well-priced 'Plat du Jour' (dish of the day), normally consisting of locally-sourced meat, potatoes and a salad or seasonal vegetables.
BBQ Restaurants
Bar de l'Ouellette: If it's a BBQ that you want then try this place is located up the Solaise side of the mountain. It is a great spot to lounge on a deck chair and gaze out across the frozen lake and watch as the skiers cruise down the gentle slope of the Madeline piste. With a huge south facing terrace, this position is perfect for a few drinks, great food and to soak up some winter sun.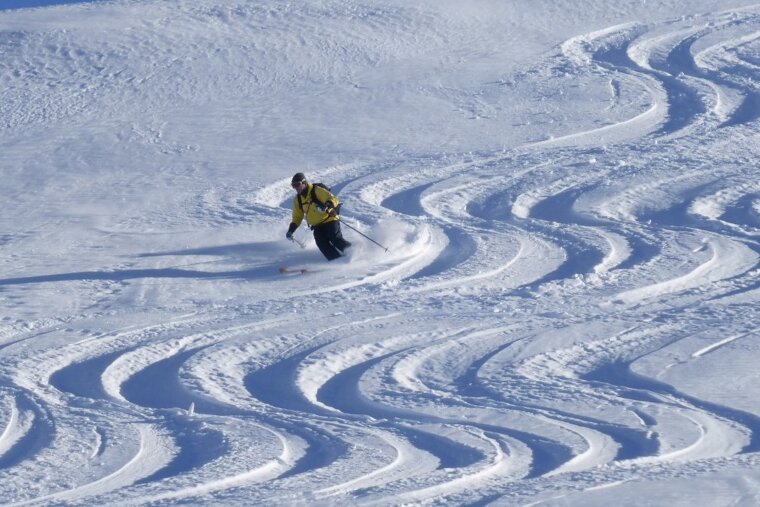 Breakfast & Brunch
Arctic Café: Start your day right on the main street next to Sherpa supermarket. It does a good range in healthy breakfast options, including super-foods and natural smoothies. Great fuel for the mountain.
Morris Pub: For a taste of home, or possibly a cure for that hangover, try here for an all-day full English breakfast (open from 16:00 weekdays and noon at weekends).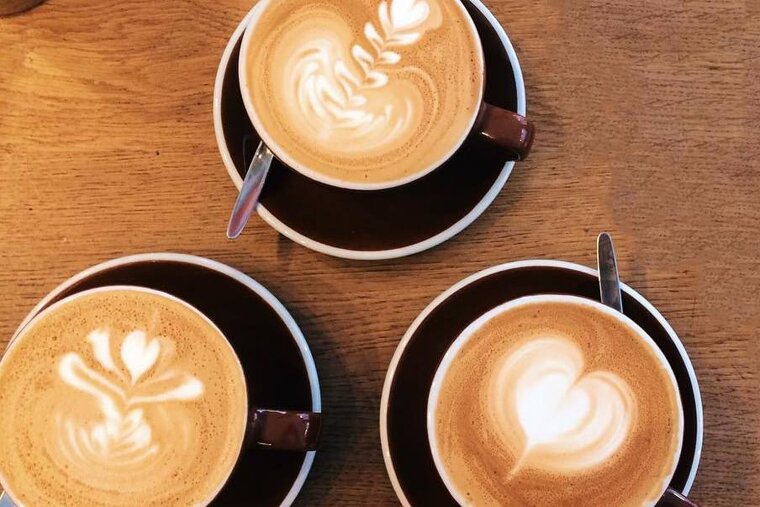 Cafes & Bakeries
Chevallot Bakery: Located on the main street next door to the Hotel St Huberte it's a family run bakery and café, a great place for a coffee and a choice from a huge selection of cakes, or a freshly made sandwich or pastry.
Child-friendly Restaurants
France generally is very relaxed with the idea of bringing children to restaurants. It is not unusual to see children sat late into the evening with their parents at even the smartest of restaurants. They may not necessarily have a children's menu, as French children often eat the same type of food as their parents. However, being a family resort, most restaurants in Val d'Isère will be happy to accommodate children, so ask your server whether the kitchen could prepare small portions or simplified versions of meals. Traditional alpine food is not necessarily fussy or strongly flavoured like some regional specialities and children will probably love the idea of dipping into a fondue or grilling their own meat on a pierrade (hot stone).
Ormelune Restaurant: For something low-key and family-friendly head here, located just a stone's throw from the slopes, the modern interior and variety of dishes make this a great place to have a relaxed meal with family and friends. Open every evening they have a children's menu.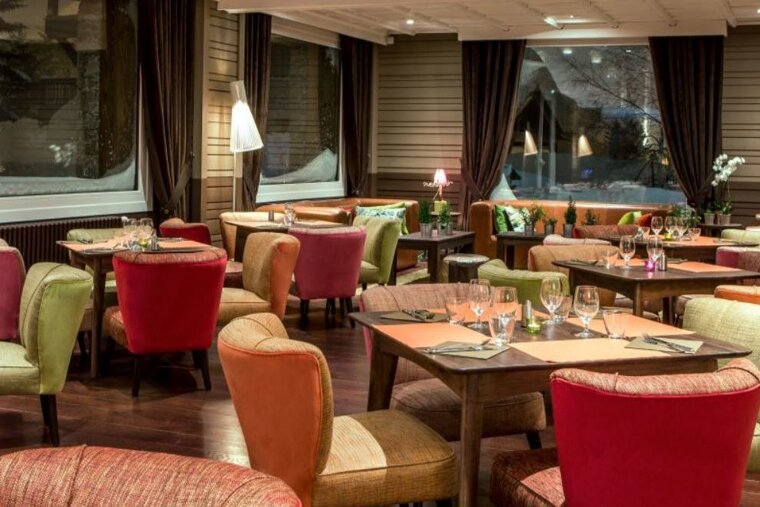 French Restaurants
For typical French Alpine cuisine the options are plentiful.
The Fondue Factory: Managed to combine a swanky modern interior with classic Alpine food. It also boasts an impressive ski gallery in the entrance which is worth a look whether you're going for dinner or not.
Le Casserole: Alternatively, this place does similar dishes but in a more authentic mountain-style restaurant.
Le Lodge: Successfully hugs the middle market in Val d'Isère with a great choice of local dishes, pizzas, and all the usual alpine fare. The steaks are particularly succulent. It is easy to find in the centre of town next to Dick's Tea Bar.
Le Coin Savoyard: For traditional Savoyard cuisine try the restaurant located in the Les Barmes de L'Ours Hotel. You can enjoy all the typical Savoyard servings of fondue, raclette and braserade in a beautiful setting.
Le Samovar: Alternatively head to this restaurant in the centre of La Daille, where you can enjoy all the Savoyard specialities as well as pizzas, steaks and salads by a roaring fire.
La Table des Neiges: For excellent a la carte menus in Hotel Tsanteleina, where you can enjoy a variety of modern and traditional French dishes as well as a selection of seafood courses. The cosy dining room with large windows out on to the pistes make for an excellent setting for lunch or dinner.
La Taverne d'Alsace: Further down the high street in the centre of Val d'Isère in Hotel Kandahar you will find a restaurant and brasserie. Serving local specialities and brasserie style cuisine, you can enjoy a number of traditional and international dishes.
La Peau de Vache: The rising star of the mountain restaurants, with some old hands claiming it now has the best food and service of all. It has a smart, but welcoming mountain eatery atmosphere. It is located half way down the notorious La Face and reached by the Bellevarde Express chair, so be prepared for a challenging ski down on what would be a very full stomach.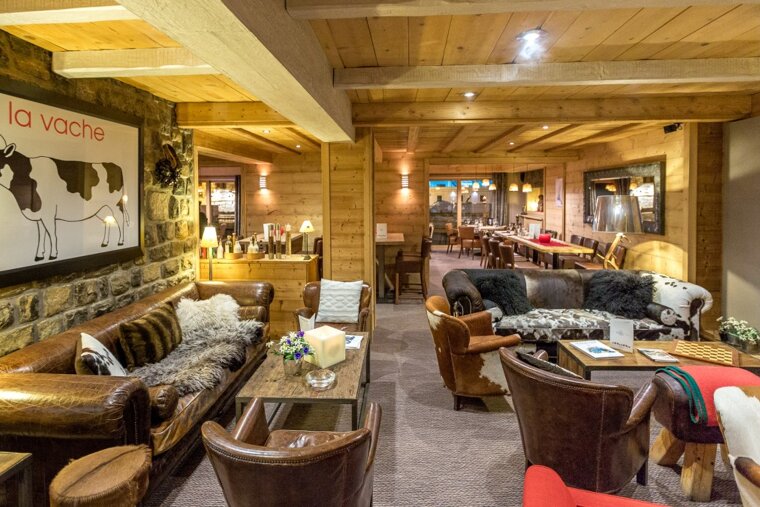 Italian & Pizza Restaurants
Flash Pizza: Located in the centre of town offering a good selection of freshly made pizza to eat in or take away, and they also do deliveries.
Pizz 'n Love: On the Le Fornet side of town, also offer eat in, take away or delivery, and make a range of authentic Italian pizzas.
Slice Pizzeria: Offers eat in or takeaway pizzas through the winter months. Find them next to Dick's Tea Bar.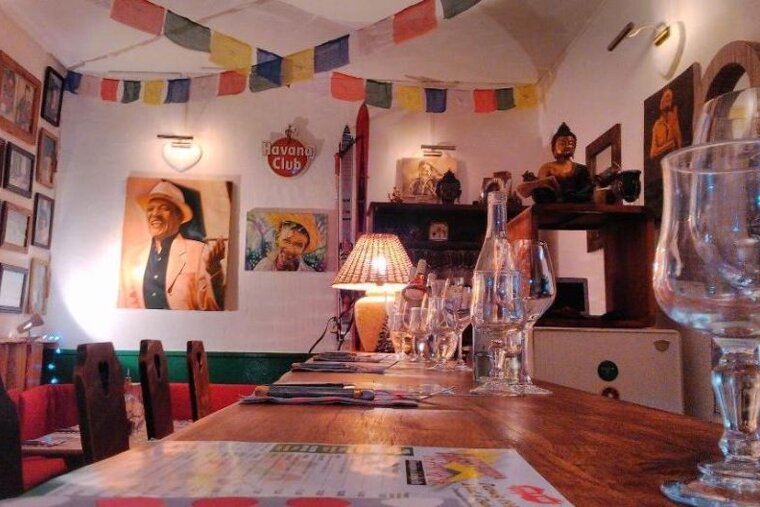 Michelin-Starred Restaurants
L'Atelier d'Edmond: In Le Fornet and the proud bearer of two Michelin stars, awarded for their excellent modern cuisine. The restaurant is set in a beautiful old chalet decorated with curios and traditional farming tools.
La Table de L'Ours: Mentioned highly in the Michelin guide for its elegant and inventive menu combining traditional French flavours with a modern twist. Open for both lunch and dinner you can enjoy the sunshine on the terrace or settle into the cosy and elegant dining room in the evening.
Other recommendations from the Guide Michelin include La Table des Neiges, La Luge, Bistrot Gourmand (Le Fornet) and La Baraque.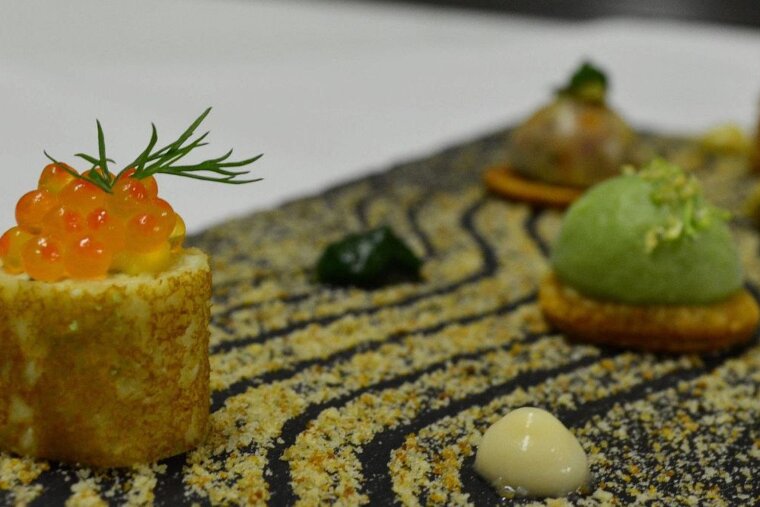 Modern European & International Restaurants
Victor's: A lively and fun atmosphere, here locals and tourists alike enjoy excellent food, a large cocktail list and the resident DJ who plays all the best tracks until the early mornings. hours. Head to the bar for an après drink (open from 16:00) and settle down to enjoy dinner, served from 18:30 everyday.
Pier, Paul, Jack Restaurant and Bar: If you're after a meal in a contemporary setting with a relaxed atmosphere then this is the place to go. Moving away from the traditional restaurants it has three different concepts where your dining experience will reflect the cuisine and the bar area will provide a relaxed atmosphere to enjoy an après drink or snack. Enjoy seafood dishes, local ingredients and excellent wine in this gourmet restaurant.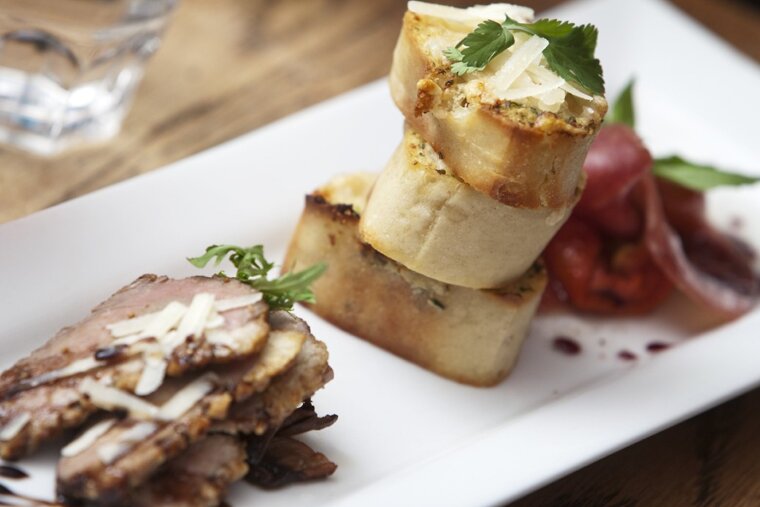 Sushi Restaurants
Sushi Party: Taking over a former fast food chicken and kebab take away. Also a take away, this order at a window Sushi place is located next to La Baraque.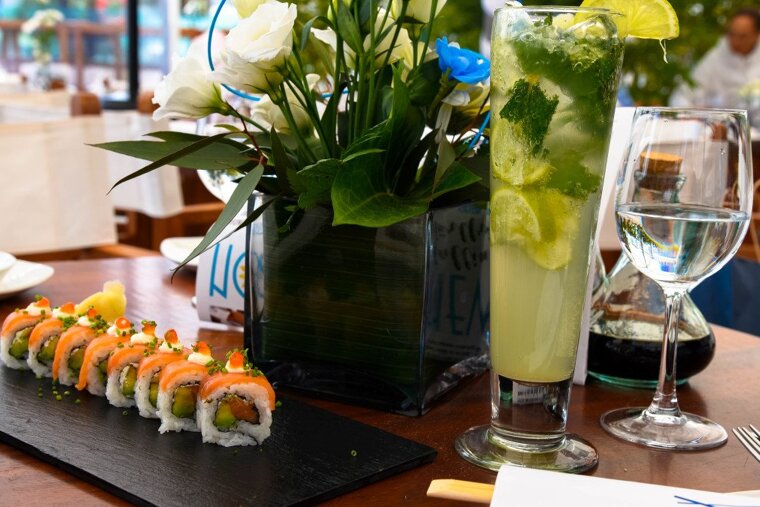 Vegetarian Restaurants
Four Seasons: On Rue de la Poste it's an eat-in takeaway restaurant that serves an interesting menu of wraps, curries and Thai dishes that provide a nice change from the usual meat-and-cheese laden French dishes.
Despite there being no specific vegetarian restaurants in Val d'Isère, there are plenty of pizza/pasta joints that will have meat-free options. You'll also find that if you eat cheese you'll be alright as many Savoyard dishes consist of little more than that!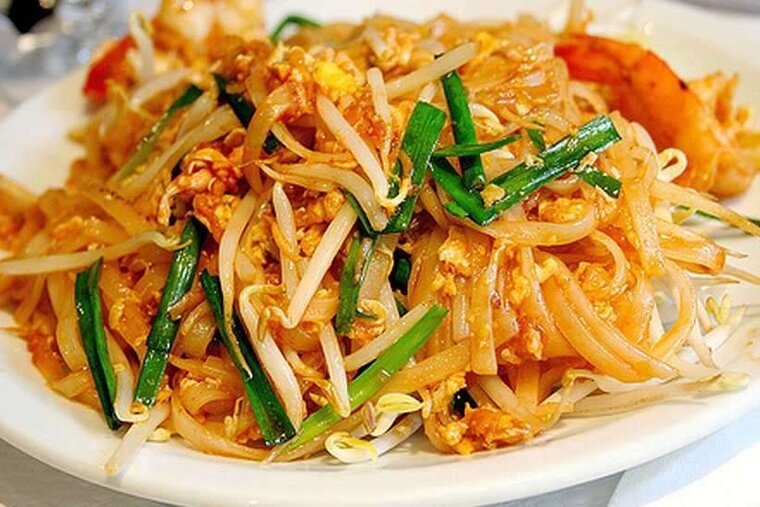 More inspiration...
We visit a selection of restaurants in Val d'Isère each year. You can read about our first-hand experience in our Restaurant Reviews.