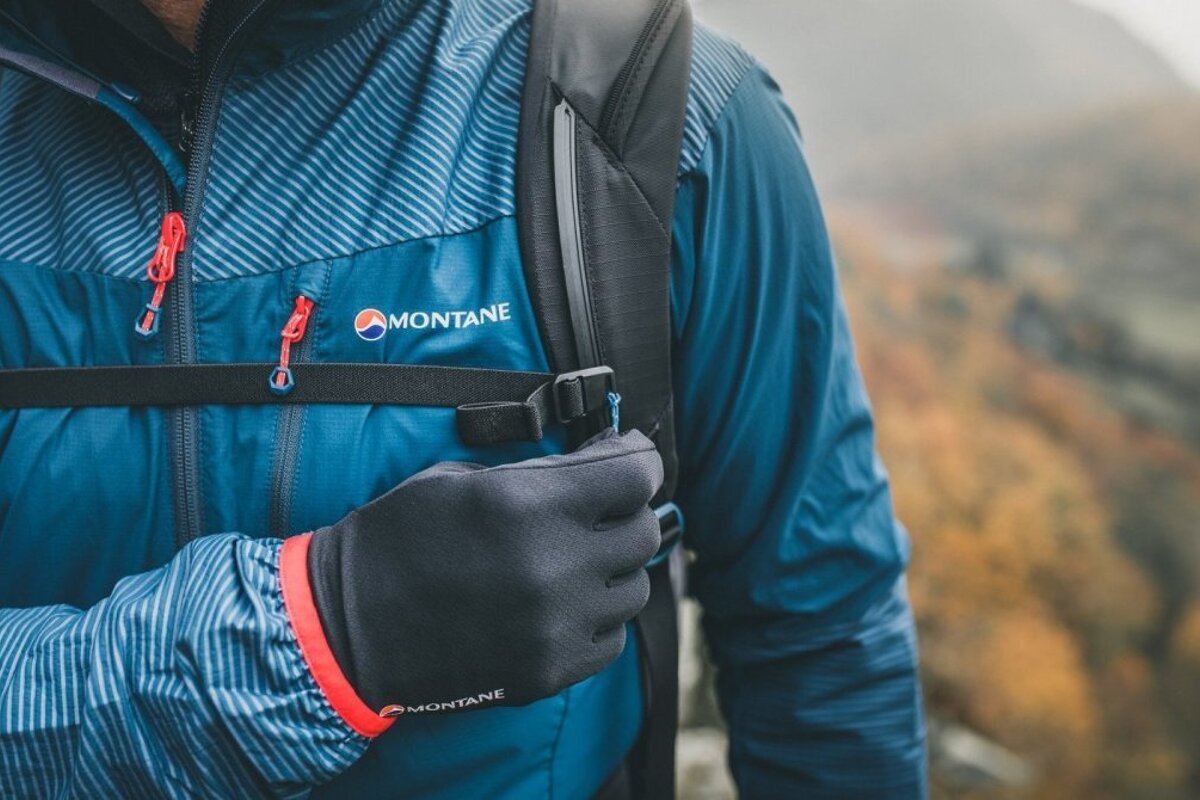 Latest Gear: Best new clothing for Spring
Adaptive gear for a changeable season
Clothing for spring in the mountains should be lightweight and adaptable. Conditions vary widely at this time of year, especially in the Alps. It can be 20 degrees and feel like summer in the valley, but still full-on winter up in the mountains.
It's also the time of year when winter activities like skiing and snowboarding transition into more summer oriented ones. It's all about skiing powder one day, and ripping trails on a mountain bike the next. Here are a few items of clothing that I think look great for spring adventures.
Montane Light-Speed Jacket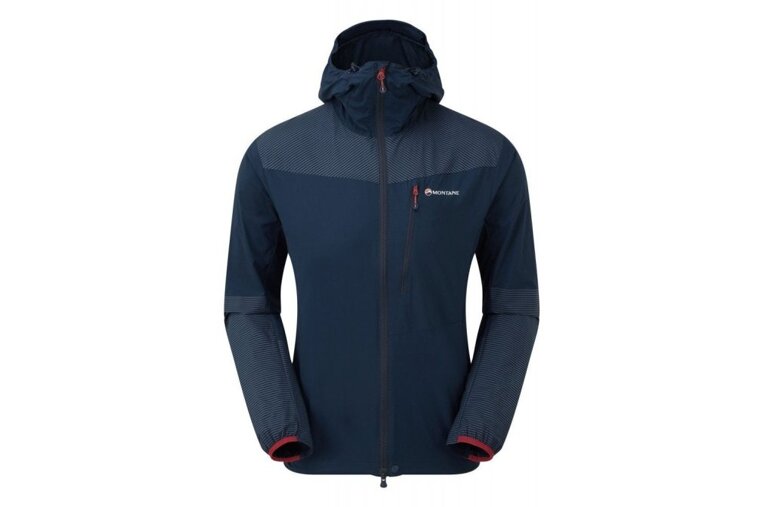 A simple, lightweight windshirt is one of key items of clothing for spring. Protection from the wind in changeable weather conditions is often a requirement in the mountains in spring, and a windshirt or ultra light soft shell is the answer. Wear it over a light base layer in warmer weather or when working hard, and layer up underneath for colder temperatures. This kind of garment is very versatile. The Lite-Speed Jacket was one of the original Montane products. It's been re-designed for spring 2019 and brought up-to-date with modern fabrics and design.
It now uses a stretch fabric that blocks wind and breathes well, along with an abrasion resistant print on the shoulders and arms to improve durability. The Lite-Speed also has a proper mountain hood that fits over a helmet, a chest pocket, two hand pockets and part elasticated cuffs. Like most Montane products, the Lite-Speed Jacket has a slim, athletic cut.
Black Diamond Crux Hoody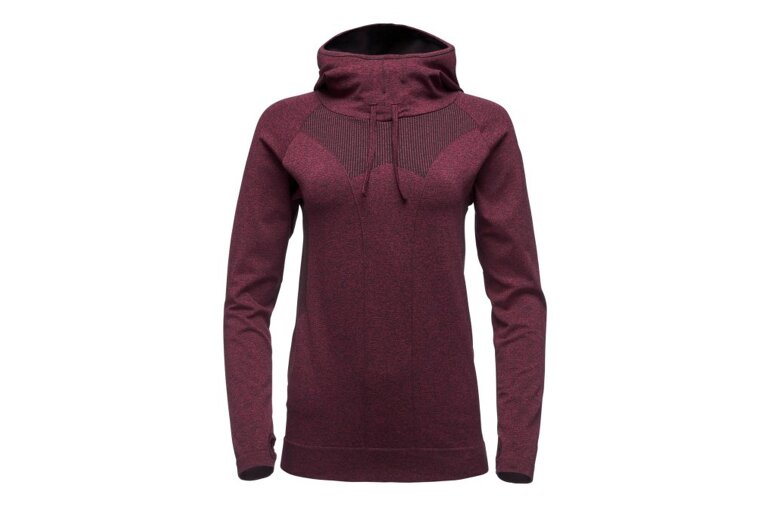 This Women's specific piece looks great for multi activity use in spring. It's made from a seamless polyester/nylon spandex knit that gives freedom of movement, along with warmth and breathability. The Crux Hoody is designed for bouldering and sport climbing, but it looks like it will be equally at home when used for running, yoga or just relaxing. The fit is long and slim, thumb loops keep sleeves from riding up, and the seamless fabric ensures no chafing. The scuba hood and integrated high collar keeps the chills out and looks cool too.
Rab Kinetic Alpine Pants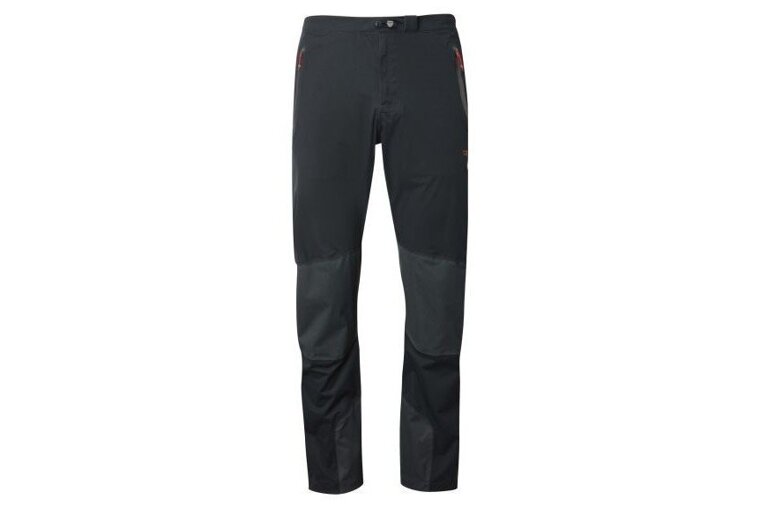 Rab have a new fabric for spring called Proflex. They've incorporated it into the Kinetic Alpine Jacket and pants. The jacket looks cool, but I think this kind of fabric should work especially well in legwear. Proflex is a soft, stretchy, waterproof and breathable fabric that Rab claim to be incredibly comfortable to wear. More like a soft shell than a traditional hard shell fabric, Proflex has a knitted lining to the fabric that is designed to move moisture really quickly and keep the user dry and comfortable. They look like a good option for hiking and alpine climbing in mixed weather, along with lightweight backpacking too. Legwear like the Kinetic gives you the added bonus of not having to take separate waterproof pants, thus saving weight and room in a pack. The Kinetic Pants also have ankle zips, ceramic overlays in high wear areas and knee articulation.
Arc'teryx Proton FL Hoody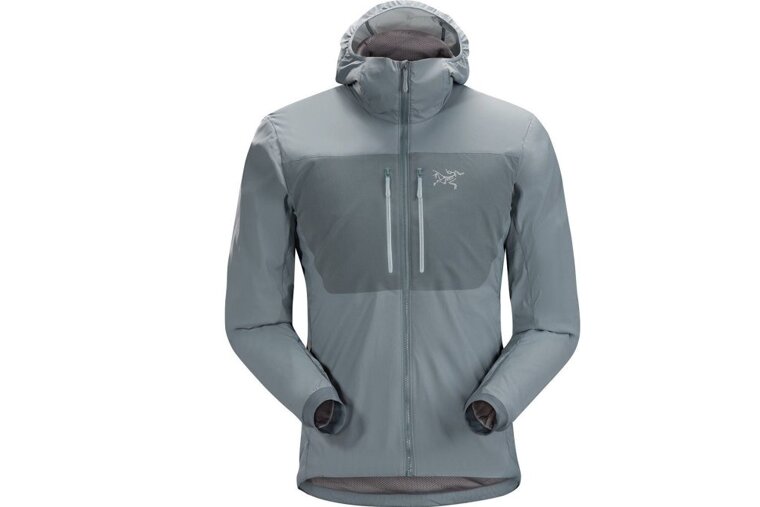 The Proton FL Hoody is perfect for active use in cool, changeable conditions. It should make for the perfect midlayer for ski touring, hiking and alpine climbing. The Proton FL is made up of two layers. The outer layer is a very lightweight, breathable, weather resistant and slightly stretchy nylon fabric. The lining is a very lightweight polyester mesh insulation called Octa Loft. It adds a little warmth to the garment but still breathes really well, and dries fast. The fit is slim but articulated, just as it should be on a garment like this. Two big chest pockets make it very easy to stash things on the go, and a couple of hand pockets sit at the hem. The hood is snug fitting and works well under a helmet or on it's own.
Jargon Buster
Soft Shell
Soft Shells are designed to be worn as an outer layer anytime a full waterproof isn't needed. They are usually made from a stretchy, weather resistant but very breathable material that's comfortable to wear in a wide range of conditions.
Ceramic Overlays
This is a feature on the surface of a fabric that increases durability and abrasion resistance whilst only adding a very small amount of weight. Usually found on lightweight waterproof fabrics.
Articulation
Adding shape to a garment that gives the wearer enhanced freedom of movement for active sports like climbing and running. Articulation is usually built into the pattern of the garment and often seen on the arms and at the knees.
Location
France, Val d'Isere