What's new this Winter in Val d'Isere
From the ski area to what's fresh in the resort
As winter begins to take hold in Val d'Isere we take a look at all that's new in town and on the slopes.
Early signs of snowfall here in The Alps are creating much excitement for the upcoming winter season. The ski industry here is raring to go and this winter looks like being an exceptionally busy one. Val d'Isere ski area opens on the 3rd December and ski passes are on sale.
Having moved on from COVID, the good news is that the ski resorts are all going to be operating normally this winter, however the thing that may be on most people's minds is the current energy crisis. We have been following news from the ski resorts and whilst they are awaiting an update and directive from the government, the resorts, in the main, assure us that ski lifts will be running and the ski pass prices that have been published will remain in place. This current energy crisis is offering the resorts an opportunity to fast track many of their eco/environmental sustainable initiatives for example LED lighting, optimising the speed of ski lifts, the addition of GPS systems in the snow groomers for added efficiency.
Val d'Isere wins a Cimes durable 2022 award
At the mountain Planet Trade Fair in 2022 Val d'Isere was awarded the CIMES DURABLES (Sustainable Peaks) prize for its Vie Val d'Is association. This award rewards the resort for its investment in sustainable development.
Currently there are no COVID restrictions or regulations in place anywhere in France. Take a look at our COVID information page for the latest updates. (no longer being updated regularly)
Winter tyres
A reminder that it is now mandatory from 1st November to 31st March to have winter tyres (M&S marking, or all weather (4 season) tyres), OR at least two snow chains/socks in the vehicle when driving in the mountain regions in France, following a law introduced from November 2021.
Watch this
On the slopes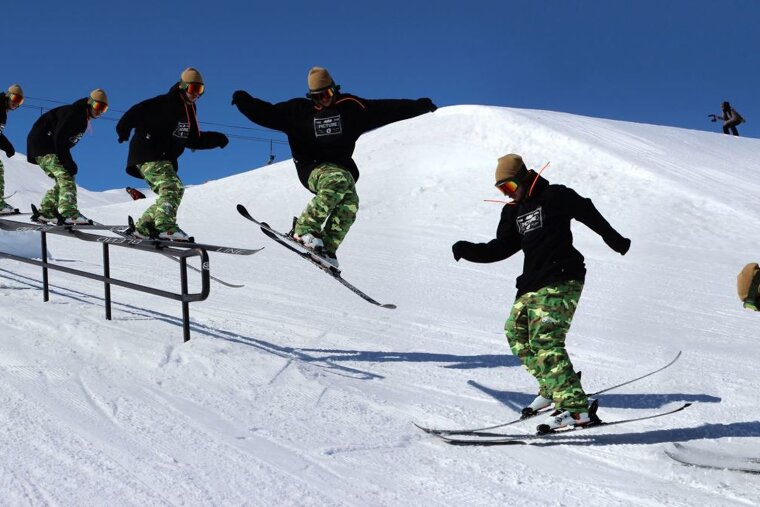 Eco piste groomers
As we are seeing across most of the French ski resorts, Val d'Isere are championing a more sustainable approach and their 39 piste groomers will be powered by HVO fuel this winter. This fuel is 100% renewable using vegetable oil (no palm oil) and reduces their carbon emissions by an enormous 90%.
Team-rider course with ESF new this winter
Children over 10 with bronze star badge or higher can take part in these lessons and explore the mountains and try freestyle skiing. These courses include apres-ski activities including sledging, treasure hunts and exploring the mountains.
In the resort
Speed-riding
Evolution 2 has invested in new specially designed tandem wings to offer tandem speed-riding half days.
Another new initiative from Evolution 2 is ice floating on Ouillette lake at an altitude of 2513 metres for a unique relaxing wellness boost.
Treetop adventures
Val adventure has opened 4 different tree-top adventure courses for a great apres-ski activity in the Rogoney forest, open in the afternoons until dusk. This course includes rope bridges, zip wires, nets, beams and walkways.
Hotels
First Club Med Exclusive Collection in the Alps!
The Club Med in Val d'Isere is the first of the exclusive collections resorts to be located in the mountains. This completely redesigned resort is the epitome of luxury with 215 deluxe rooms and suites. The new decor reflects the village style using natural wood, stone and wool to provide authenticity and the communal areas celebrate the sporting and cultural heritage of Val d'Isere. With a choice of bars offering live entertainment, a bakery, a market stall and healthy corner, a patio area for fondue and a gastronomic restaurant, there is something for everyone in the new Club Med.
Chalets
Hip Hideouts Chalets have 2 new chalets this winter. Situated in the village both chalets sleep 10. Chalet Cala, slopeside and Chalet Loup in Le Fornet. You can expect the same high quality modern hospitality concept in these chalets that Hip Hideout offer in their other serviced accommodation in the resort.
Travel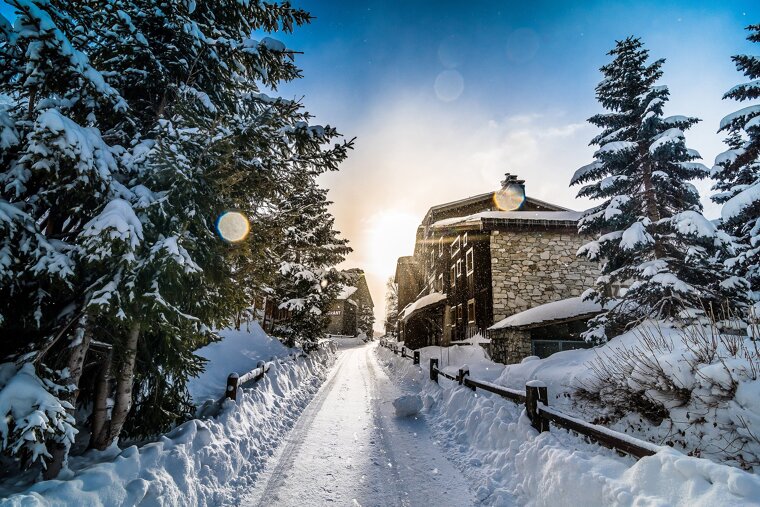 Electric shuttle buses
Two new electric shuttle buses join the fleet of ValBuses this winter, these are the first in a new phase in the renewal of all the buses. The rest of the fleet of buses will this year change over to HVO biofuel - these changes represent a 90% reduction in greenhouse gas emissions. By 2025, 15 electric buses will run between the village and its hamlets.
Restaurants
The Edelweiss, an established restaurant on the slopes, celebrates its 20th Anniversary this winter and is opening a second restaurant on the Mangard slope in Le Fornet, called Rene. This new adjoining restaurant pays tribute to a family member and is offering a completely different dining experience with an open kitchen, charcoal oven and a fully glazed dining room giving an incredible panoramic view across the valley.
L'Empreinte Avaline restaurant is owned by Julien and Claudia who taught with ESF Val d'Isere for 20 years and hail from a family of restaurant owners. The restaurant includes a 60-seat snack bar, a stunning patio that seats 100 and a large gourmet bistro with bay windows. You'll find local produce being used to create seasonal dishes. The restaurant blends perfectly into it's surroundings using local stone and schist. The interior is modern and cosy using neutral colours and natural materials.
Events
You'll enjoy great entertainment and events in Val d'Isere this winter including the great Christmas and New Year festivities with street parties and fireworks displays. The World Cup downhill and giant slalom races and French Freeride series, a classical music festival and film festival. These events and more can be found on our Events calendar.
Location
Val d'Isere Valley, Val d'Isere