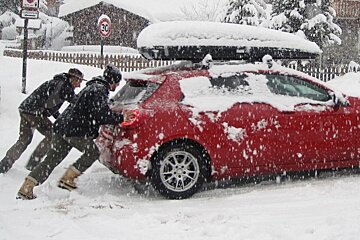 Car parking in Val d'Isere
Discover and book Val d'Isere car-parks
In summer you'll probably find it easier to find a space to park your car in Val d'Isère. In winter, a covered or underground parking spot is the ideal place to leave your vehicle as it will save you all the hassle of digging it out after a snowfall, scraping your windows and trying to start a frozen car. However, parking in ski resorts can be tight and so you'll more than likely end up leaving your car outside.
Things to remember:
Traffic wardens or "Police Municipal" are regularly seen patrolling the streets on the look out for illegally parked vehicles. Parking in ski resorts can be very problematic especially during high season, so it is always worth reserving a parking space in advance wherever possible to ensure you have a suitable spot to leave your car. Foreign plates do not give you diplomatic immunity from parking fines so if you do leave your car in an inappropriate spot then you should expect to be ticketed or even towed away and impounded.
Parking fines vary from €11 to €135, with €45 being then norm. If you receive a fine through the post you have three options: throw it away (although the French authorities are cracking down on non-payment of penalties by foreign drivers), pay it, or contest it. If you decide to pay it then the sooner the better as the fine is lowered if paid within 15 days. You can do so either by buying a "timbre amende" from a tabac or tax office, attach it to the ticket and send it off; or by credit card on this website. Should you choose to contest it, then you need to complete the form attached to the fine and send it off to the Police Municipal.
Always pay attention to signs placed around parking areas in resort that may indicate a market or snow clearing taking place the following day. When there is snow to clear, ploughs show very little respect for things in their way and on more than one occasion have been known to scrape up the sides of errant vehicles causing significant damage. If you don't move your car it will be towed and left elsewhere in resort, generally on the outskirts of town.
A few tips for parking your vehicle:
Park facing downhill and turn your wheels towards the kerb to act as a brake.
Leave your car in gear with the handbrake off as it can freeze and you can snap the cabling.
Lift the windscreen wipers away from the window so that they don't stick to the glass and get damaged. If there has been heavy snowfall, clear the snow from your windscreen by hand rather that with your wipers – the weight of the snow can be deceptive and you'll probably just end up burning out your wiper motor. You certainly don't want to be without functioning windscreen wipers in winter with all the salt from the roads that sprays over your car.
Remember where you parked. This sounds stupid, but it can be very hard to identify your car under a metre of snow.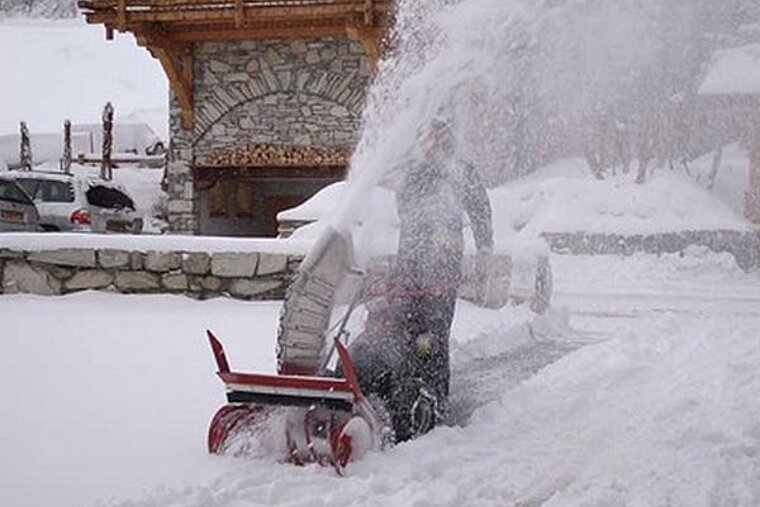 Car parks
Pedestrianised zones are given priority in the resort centre and there is very limited on-street parking, but both underground and outdoor car-parks are available. Also Val d'Isère provides an excellent free bus service which runs until around midnight, including a service to La Daille, so parking up your car for the duration of your visit and using public transport is actually quite easy.
Outside of using the official car parks there are some 'blue zones' where you can park for a limited time, which varies according to location, and you are required to place an authorised disc showing your arrival time in your windscreen. You can purchase the discs at the Mairie.
With the exception of La Daille, finding parking near to the pistes can be difficult, and the local Police Municipal are pretty hot on issuing parking tickets for unauthorised parking.
Please check times, dates and fees at the time of parking as these might change.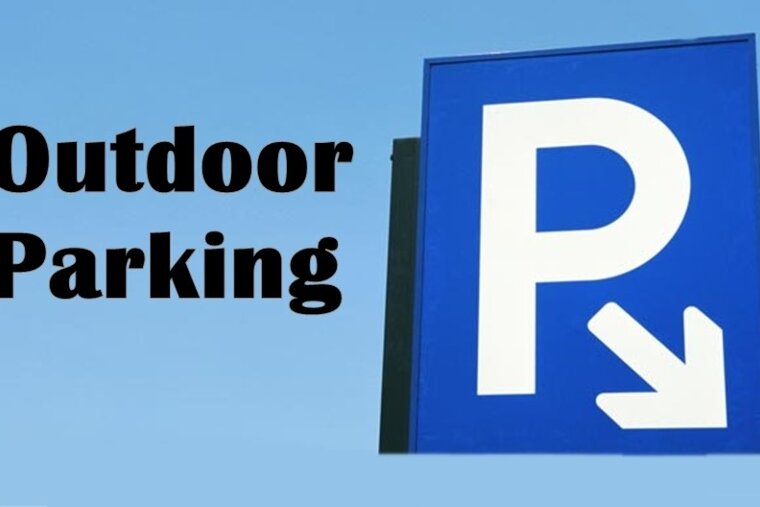 Indoor / Covered parking
Most of the underground car parks are paid for (in the summer they are free), but they provide cover for your car when the heavy snow falls. The car parks can be seen on the resort map marked by the blue P.
Underground car parks in Val d'Isère.
Val d'Isère Car Parks

Car Park
Location
Places
Height Limit
Parking du Centre
Rue Noel Machet (E6)
340*
2.05m
Parking de la Face de Bellevarde
Rue de la Balme (E5)
448*
2.1m
Parking de la Daille
Immeuble Pierre et Vacances (A3)
327
1.9m
Parking du Jardin Alpin
Rue de la Leggataz (H6)
-
-
*This car park has two electric recharging terminals - free of charge for the user, only parking time is charged.
There are also electric charging stations located at:
Bus station car park
Ice circuit parking (only available during opening hours of the circuit).
Check prices when booking. Booking is advisable during peak weeks such Christmas, New Year, February half-term and Easter but all parking is free during the summer season. Bookable online from October from three to 30 days in winter.
Please check times, dates and fees at the time of parking as these might change.
Outdoor parking
Parking in Val d'Isère is regulated for the convenience of pedestrians and as such has a free shuttle bus to help you get around. Short stops are authorised in front of most accommodations to allow you to unload your luggage.
Most of the outside parking in Val d'Isère is paid for, with large outdoor car parks being slightly cheaper than the covered ones, they are a good place to park if you're looking to save a few pennies. Just make sure you have a shovel with you as after heavy snowfalls you might have to dig your car out. All car parks are free in the summer.
The outdoor car parks can be found on the resort map marked by the blue P. They are open every day, 24 hours a day, throughout the winter season.
Val d'Isère Car Parks

Parking
Location
Places
Height Limit
Plaine de La Daille
Route de la Plaine (B3)
120
2m
Parking du Laisinant
Route de Laisinant (E11)
100
2m
Parking du Manchet
Rue du Joseray (I5)
120
2m
Please check times, dates and fees at the time of parking as these might change.
Disabled parking
There are a few disabled parking places in and around Val d'Isère. They are predominantly found close to the ski lifts, the main public car parks and tourist information centres. In most of the indoor car parks there are a few reserved disabled parking places, however some do not have the best access so it is best to check before parking there.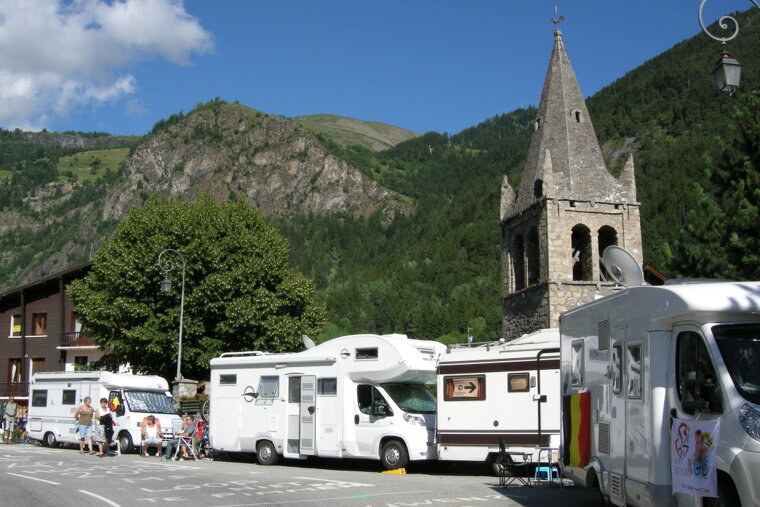 Motorhome parking
There is one designated car park in Val d'Isère for motor homes and camper vans. Situated just outside of the town centre towards Le Fornet, you can park in this outdoor car park that is open every day throughout the winter season. The car park is located on Route de L'Iseran just past the roundabout. More information can be found by contacting the town hall.
Please check times, dates and fees at the time of parking as these might change.