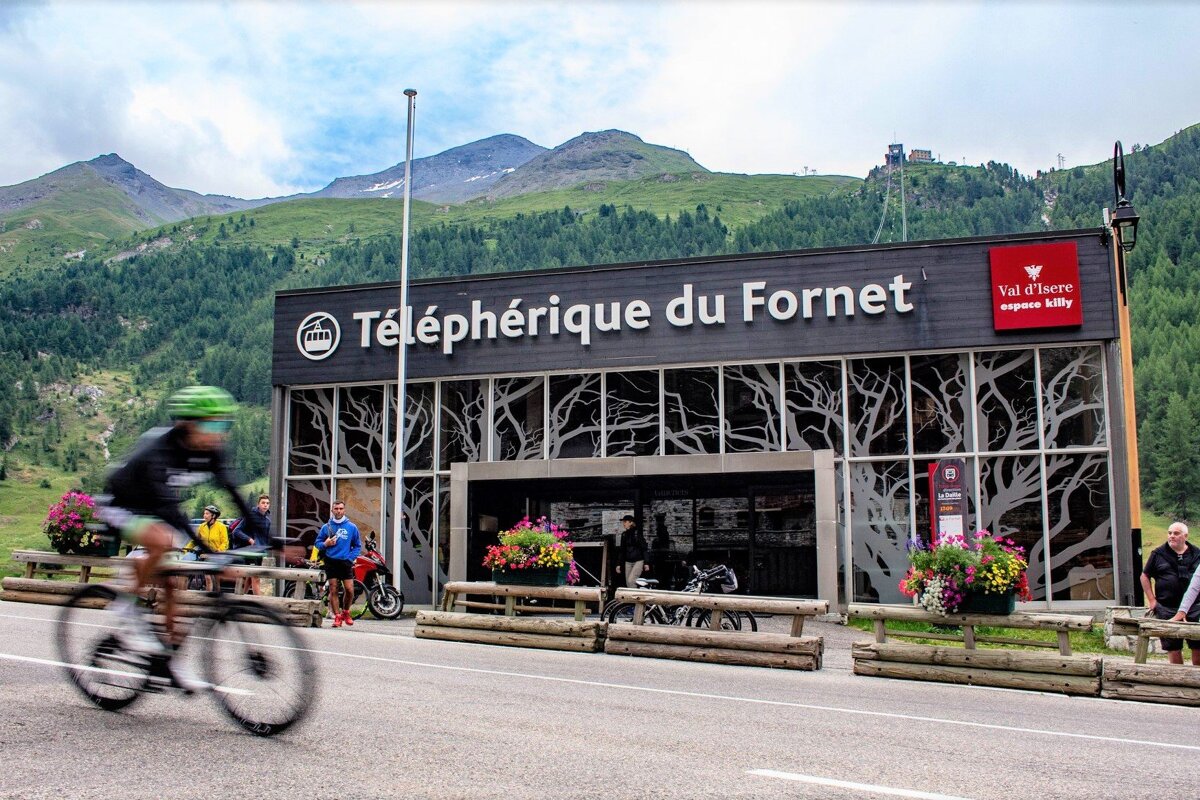 Summer Lift Pass Prices in Val d'Isere
Discover the Val d'Isere summer lift-passes
Val d'Isère is much more than a ski area, it's a year-round mountain destination. In the summer, it turns into a huge altitude playground for mountain bikers and hikers who come to explore the trails that ascend and descent its forested slopes while the Glacier du Pissaillas welcomes skiers from all around the world. Yes, that's right, you can ski in Val d'Isère in the summer.
Free ski passes in Val d'Isere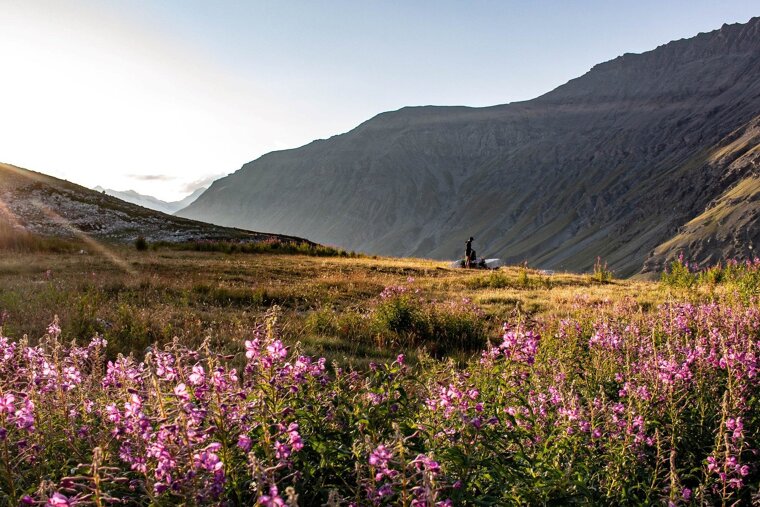 Who can use the lifts for free in Val d'Isère?
Pedestrian lift passes are completely free in Val d'Isère. You'll just need to pick up a hands-free pass at the lift pass offices in the centre of town: Centre Aquasportif or at the Tourist Office.
Summer ski passes in Val d'Isere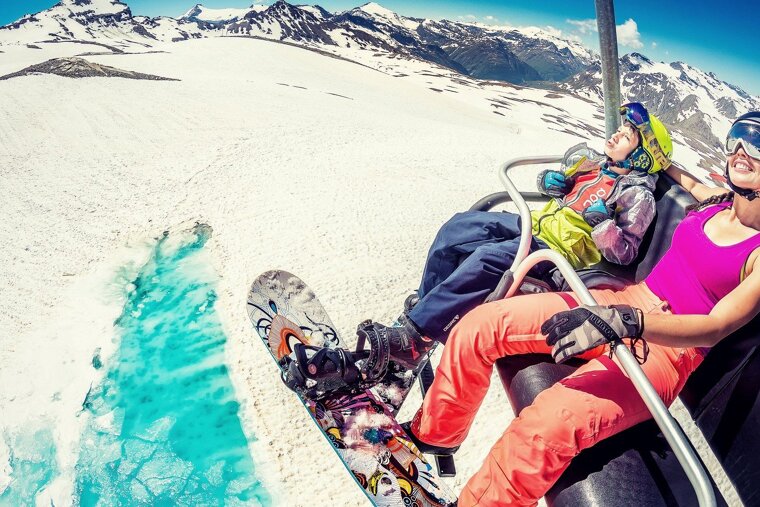 Due to poor winter snow cover and summer conditions, the decision was taken to not open Val d'Isère for summer skiing in 2022.
Under normal conditions it has been possible to ski in Val d'Isère in the summer. The Glacier du Pissaillas, at 2,870m, is usually open for summer skiing during the mornings. The facilities on the glacier are ideal for ski race training, freestyle and half-pipe, making it hugely popular with teams from around the world.
How much are summer ski passes in Val d'Isère?
Summer ski passes are valid for the two lifts that are open in the summer in Val d'Isère, the Cascade chairlift and the Montets drag lift, giving access to three runs open to the public and another three pistes reserved for professional ski racers. Passes can be purchased that the ski pass office at the foot of the Glacier de Pisaillas, located on the Col de l'Iseran road.
Summer Ski Pass Prices in Val d'Isère 2022
Ticket
Per Person
1 Day
-
2 Days
-
3 Days
-
4 Days
-
5 Days
-
6 Days
-
Season
-
Prices shown are a guide only, to be confirmed at the time of booking; further Terms and Conditions may apply. Prices may be subject to changes in VAT.
Mountain bike lift passes in Val d'Isere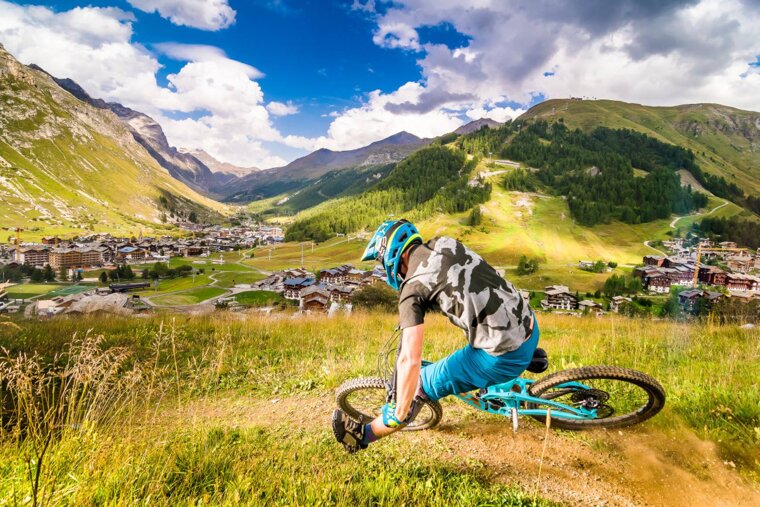 In the summertime, mountain bikers in Val d'Isère have access to around 150kms of dedicated MTB trails and five lifts: Olympique cable car, Borsat chair, Tovière gondola, Tufs chairlift and Palafour chairlift.
How much are mountain bike passes in Val d'Isère?
The pass is loaded onto a hands-free card which is available from the lift pass offices in the centre of town, the Centre Aquasportif reception and the Tourist Office. Snow cover permitting, you can connect with the bike trails on the Tignes side of the mountain, so it is useful that the lift pass also enables you to use the shuttle buses back from Les Brévières with your bike.
Mountain Bike Lift Pass Prices in Val d'Isère 2022
Ticket
Adult
13yrs +
Child
5-12 yrs
1 Day
16
7 Days
53
42
Season
155