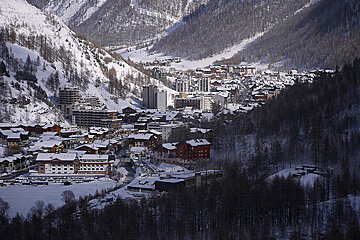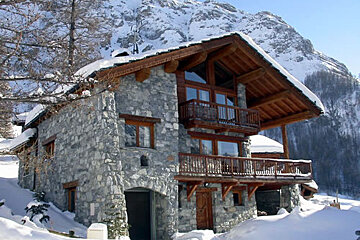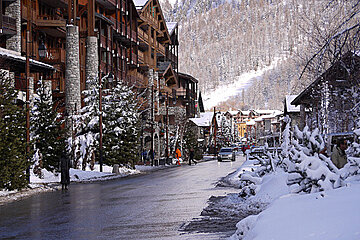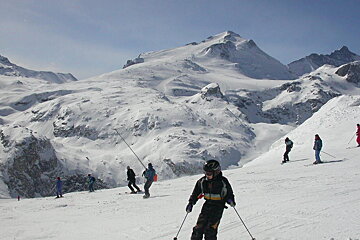 Le Crêt
Small hamlet of old farmhouse chalets nestled into the hillside
Le Crêt is a small traditional hamlet of Val d'Isère nestled into the hillside, surrounded by beautiful mountains and offering excellent views over Val d'Isère itself. Old converted farmhouses that have been restored to an excellent condition make up this small part of the region.
Located right next to the town centre and a stone's throw from La Daille, Le Crêt has a calmer and quieter feel than the other hamlets and centre of Val d'Isère. It is an excellent place to stay, as the beautifully converted farmhouses provide luxury accommodation, and being within walking distance to the centre of Val d'Isère you can wander the high street enjoying the many boutiques and sport shops, local restaurants and warming bars.
For restaurants and bars it is best to pop into the centre of Val d'Isère as this little hamlet is mainly residential and quiet, but with such a short walk or bus ride into town you can dine and dance the night away.
Things to do in Val d'Isere
In the winter, Le Crêt is a great place to stay for a cosy winter holiday. The regular bus service gives you great access to the ski slopes. You can get to the Rond Point in less than 10 minutes and head up the Solaise or Bellevarde side of the mountain, or take the short bus ride to La Daille for quick access to the whole Espace Killy ski area.
When the winter season closes and summer rolls around the mountains change from a white haven to a lush green, with beautiful trees, flowers and wildlife. The usually sunny weather means there is plenty to do with lots of summer activities available. Le Crêt in the summer is a lot quieter with many of the chalets closing their doors for the summer season. However, there are a few that remain open and they can be the perfect spot for a quiet family or group holiday. You can enjoy the hiking and walking, the mountain biking and the quiet village feel that the Val d'Isère centre has in the summer.
Chalets in Val d'Isere
The old farmhouses which have been restored and converted to chic and beautiful chalets make up the majority of the accommodation in Le Crêt.
Location