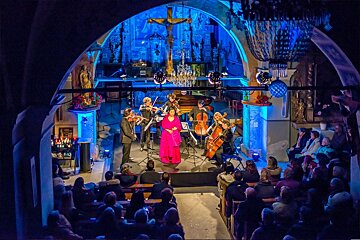 Classicaval music festival, Val d'Isère
Classical music festival in January and March
Classical music festival held in Val d'Isère's old baroque church, St Bernard Menthon, featuring internationally acclaimed musicians.
Tickets are available for the individual concerts or there is a pass for all the concerts, with discounts available for children.
Tickets on sale at the Tourist Office or on the door 30 minutes before the concert starts.
See below for dates of concerts, more information is available by clicking on the website link above.
Watch this
Venue
Saint-Bernard de Menthon church.
Location