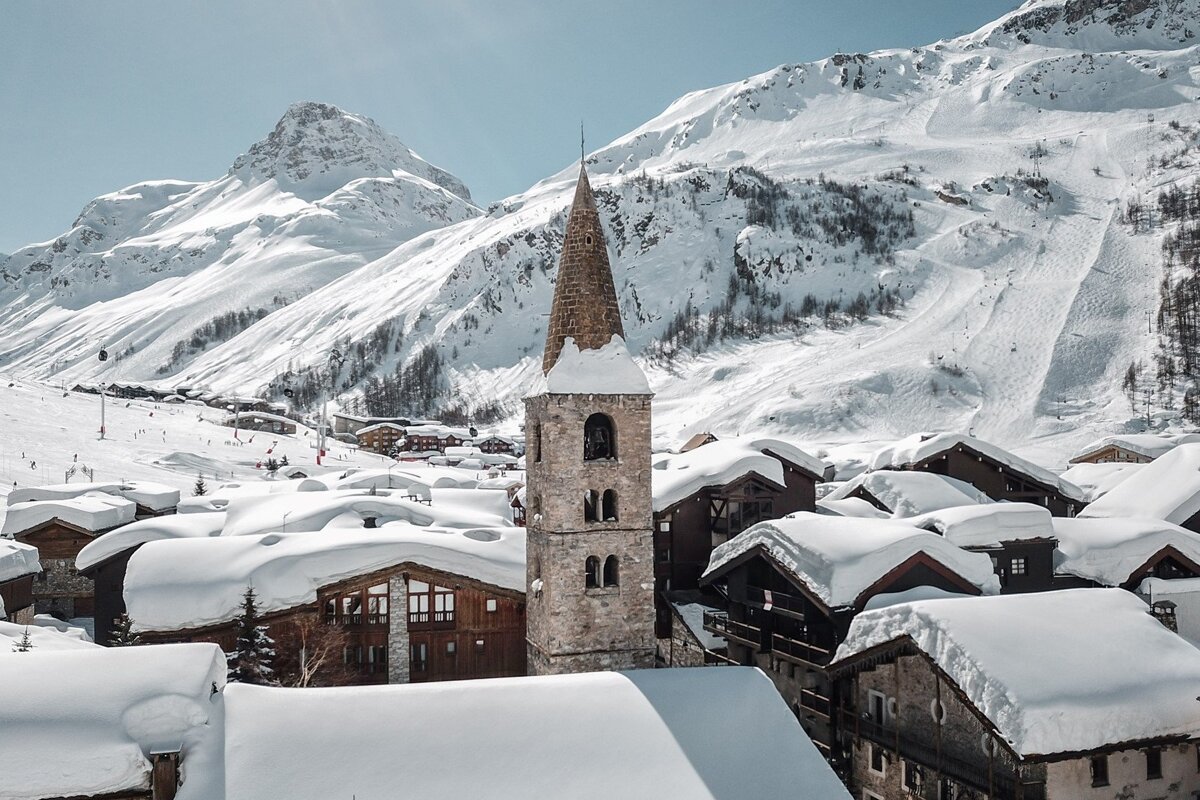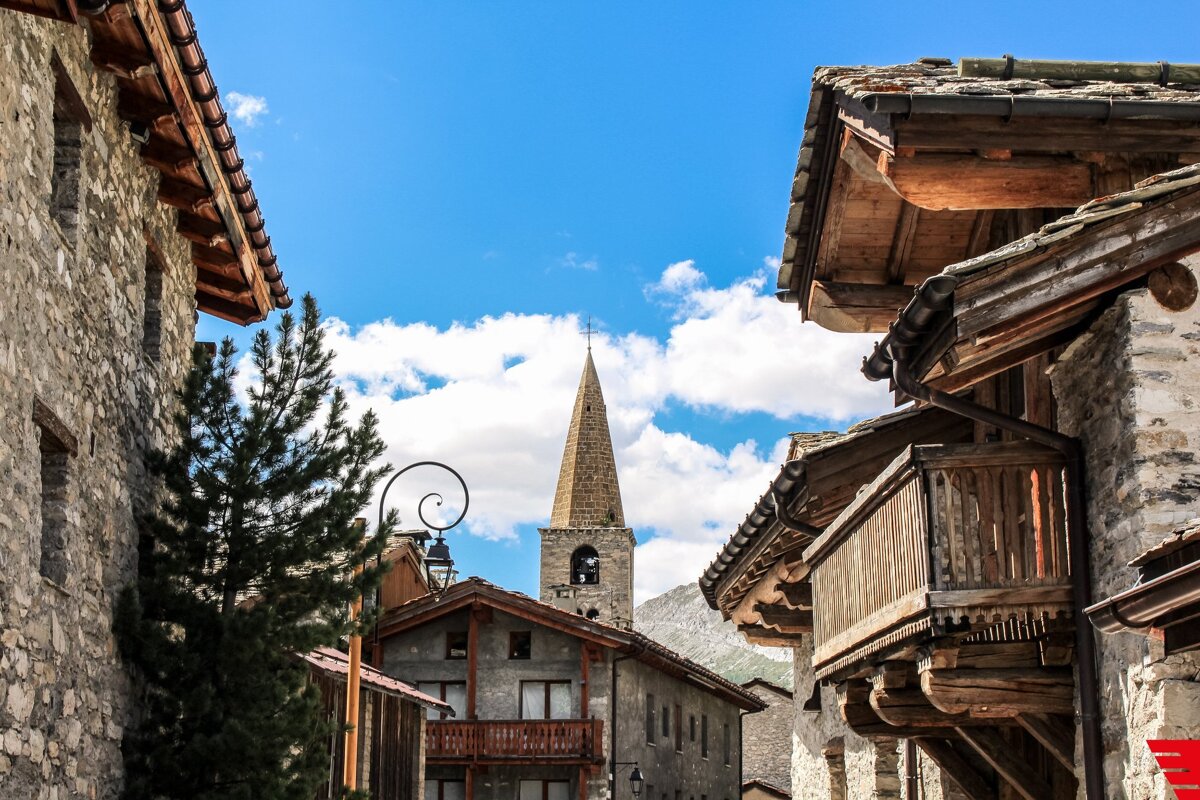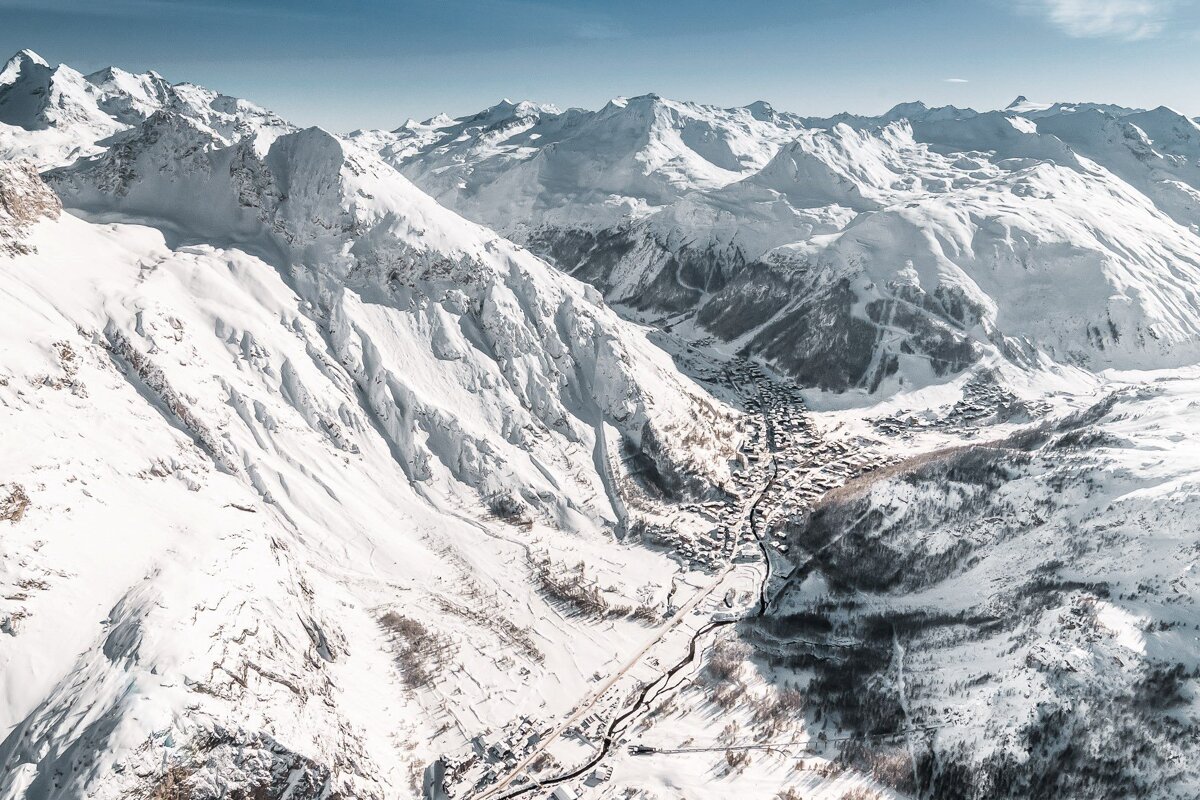 Val d'Isère centre
The beautiful village centre with lots to do
Val d'Isère centre is an array of lovely shops, restaurants, chalets, hotels and apartments. With beautiful views of the surrounding mountains this bustling village centre is nestled into the valley. Classic chalet-style hotels and buildings constructed with stone and wood give the centre a traditional and warm feel.
The centre is where the heart of the resort lies and with the beautiful high street, lovely buildings and magnificent surrounding mountains it is easy to see why it remains a popular destination for many.
History & Culture in Val d'Isere - Centre
In the centre of Val d'Isère there is culture and history on display. Unlike the hamlets which have developed and grown with the popularity of the resort and are relatively modern, the centre and the old town has been around for many years. Notably the church is one of the oldest buildings in Val d'Isère, built in 1664 and named after Saint Bernard of Menthon, the patron saint of mountain dwellers. The village church was one of the few churches that wasn't destroyed by the French revolutionaries and still stands today in the heart of the 'old town' as a testament to years gone-by, regarded by many as a symbol of the strength and soul of the village. For a little bit of culture you can head to the Jane Griffiths art gallery where you can browse her work and even purchase a piece.
Events in Val d'Isere - Centre
Val d'Isère plays host to a number of winter and summer events, notably the Frostgun freestyle skiing competition and occasionally the Tour de France.
Things to Do in Val d'Isere - Centre
In the winter, the centre of Val d'Isère is a buzzing and vibrant place to be. Boutique, designer and sports shops line the high street, restaurants and bars welcome guests from the cold outside and intricate ice sculptures can often be seen dotted around the pavements. With the regular bus services to and from the Rond Point giving access to both the Solaise and Bellevarde ski area, to La Daille and to Le Fornet you can hop on the bus and be at a ski area within minutes.
The summer welcomes beautiful sunshine, green trees and plenty to do. Mountain biking is a popular activity in the summer with lift access from Val to Tignes allowing you access to the various trails and routes the mountain has to offer. There are also several walking and hiking routes that you can do giving you the freedom to explore the mountains and their breathtaking scenery. Plenty of summer activities are perfect for families and groups; you can even jump in the car and drive over to Tignes to indulge in a spot of summer skiing on the glacier. The centre of Val is much quieter in the summer but it still has a lot to offer. The sports centre is open all year round so there is access to the swimming pool and gym, as well as some of the sports shops and restaurants on the high street opening their doors.
Dining in Val d'Isere - Centre
With an eclectic mix of restaurants to choose from in the centre there will be something to suit everyone's taste buds. Local French restaurants can be found dotted around the high street along with sushi restaurants, Italian restaurants and the more traditional Savoyard restaurants.
Nightlife in Val d'Isere - Centre
There is a bustling nightlife scene in Val d'Isère, from lively bars and lounges at après ski to nightclubs where you can dance until daylight. Whether you're looking for a more refined place to drink or a dancing on tables kind of bar, there is literally something for everyone here!
Chalets in Val d'Isere - Centre
There are a wide variety of chalets to choose from, available year-round and catering for every need and want.
Apartments in Val d'Isere - Centre
There are hundreds of apartments and chalet-style apartments to choose from catering for every group size.
Hotels in Val d'Isere - Centre
Val d'Isère centre has a number of excellent luxury hotels that are located in the heart of this buzzing resort. Ranging from the traditional and warm to the more modern/boutique style hotels with opulent designs and luxurious interiors. There are plenty of hotels that also have a spa where you can relax and indulge after a hard day in the mountains.
Location
Val d'Isere - Centre, Val d'Isere