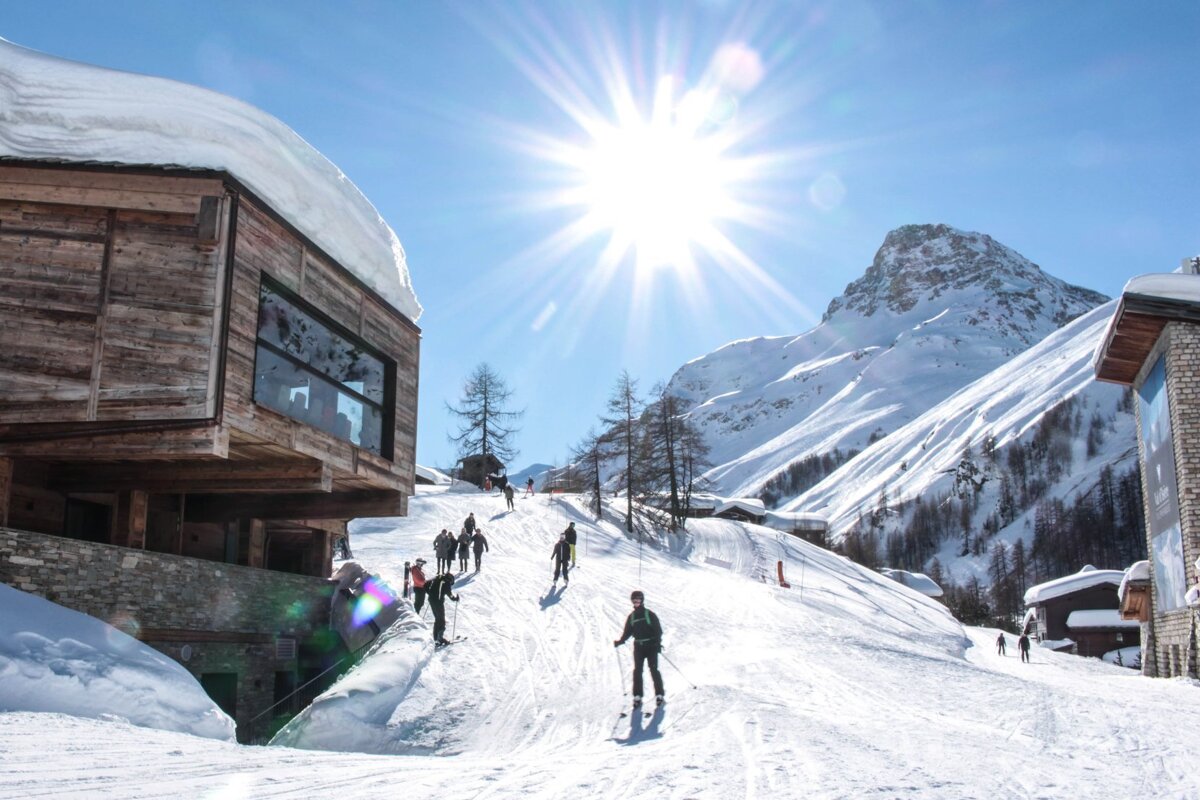 January in Val d'Isère: What's On & Weather
Plenty of snow, quiet slopes & some spectacular events
January is truly the heart of the winter in Val d'Isère. The Christmas and New Year's crowds dissipate, the snow settles in and there is a whole month to enjoy everything the mountain has to offer.
After the Christmas holidays are over, January is the quietest part of the main winter season. This means you have the slopes to yourselves, rarely have to queue for a lift and can enjoy pistes in great condition.
The quiet conditions on the mountain don't translate to quiet nights in the town. There are fewer families and more adult visitors, meaning it can be easier to get a table at a restaurant, and the bars are buzzing with plenty of live music and party nights to keep you entertained whilst you warm your hands on a glass of vin chaud.
Read on for a look at what we like to do in resort throughout January.
What are the weather & snow conditions like in Val d'Isère in January?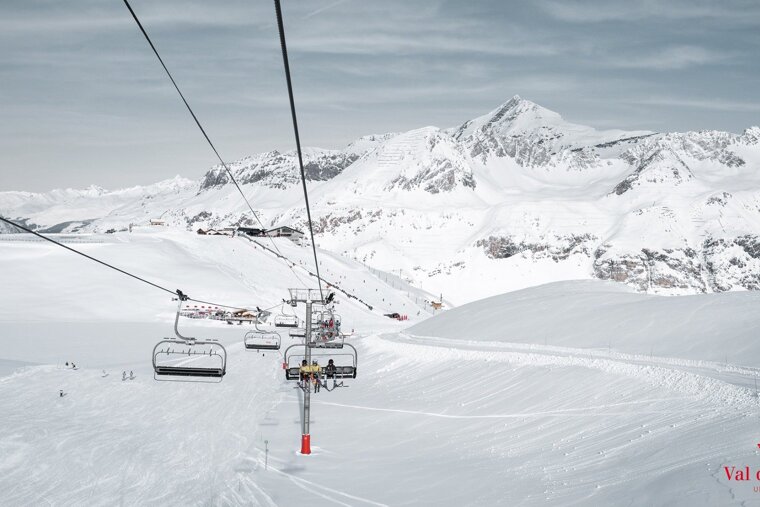 There is regular snowfall - on average nine days - and subzero temperatures keep it nice and fresh. In January the average daytime temperatures generally fall between a high of 0°C and a low of -8ºC, getting around five hours of sunshine. Definitely pack those thermals!
What's on in Val d'Isère in January?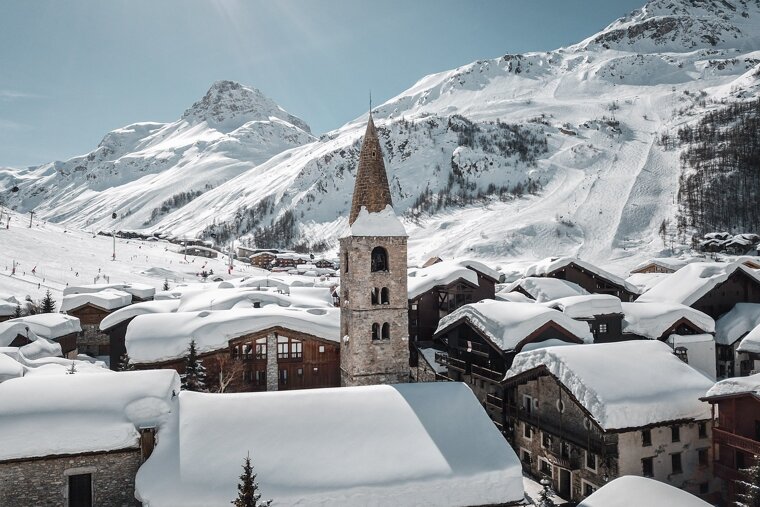 Alpine Ski Races
Every winter, Val d'Isère is the setting of some of the most nail-bitting, action-filled alpine ski races of the season. In January you'll get the chance to watch the Lowlander FIS Race, including Super G, Giant Slalom and Slalom courses,
Australia Day
On 26th January, our antipodean friends celebrate their national day. Australia Day has become a day to celebrate for all nationalities and it's now an institution across the Alps. You'll probably see large groups of seasonnaires BBQing on the slopes and then hitting the town afterwards.
Festi Light
Sparkles and snow go together very well and this season Val d'Isère has decided to bring the two together. Throughout the season, once a week, the village will be transformed into a pedestrianised zone and lit up with thousands of different colours. Hot chocolate, vin chaud, ice sculptures and sparkly lights – a winning combination! The event takes place early evening and the main road will be closed between the two roundabouts.
Classicaval
Val d'Isère's stunning Baroque church will be the setting of a series of classical music concerts at this festival. Created in 1993, this prestigious event takes over the Saint Bernard the Menthon church with concerts celebrating some of the best composers in history, including Schubert, Haydn, Mozart, Satie, Debussy, Chopin, Bizet, Ravel and Dvorak. There is also an Off Programme with concerts at the Hotel Aigle des Neiges or the top of the Solaise, where there will be a piano available for any amateur musicians.
Skiing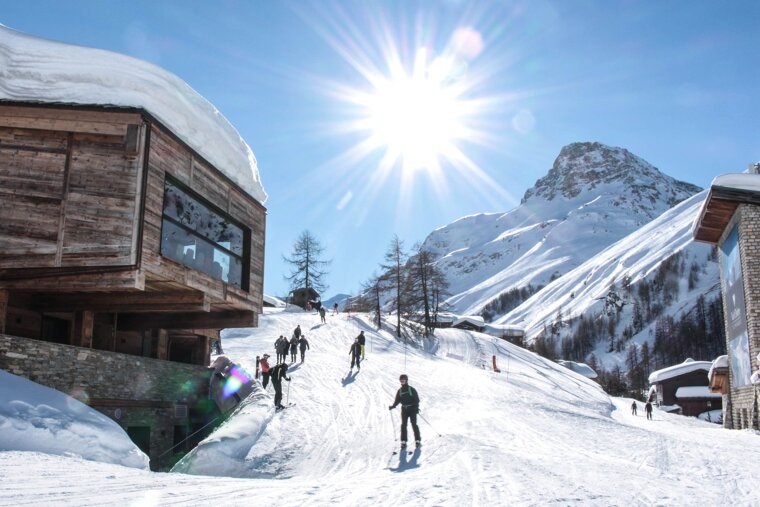 With all those empty pistes, no lift queues and perfect conditions, we like to get out into the mountains on our skis and snowboards as much as possible.
If you visit the resort in January you can buy a lift pass and join one of the local ski schools' many ski or snowboard lessons taking place around the resort.
Things to Do
Avaline TraX Challenge
A number of ski races take place in Val d'Isère in January. First off is the Avaline TraX Challenge. Get involved in a night ski touring race that is open to all, comprising a 480m ascent up to the Folie Douce, departing from La Daille early evening. Participants will set off in 20-second intervals for a timed ascent. There is free mulled wine afterwards. Headlamp obligatory, plus medical certificate for those not registered with FFME/FFCAM.
Nighttime cross-country ski race
On Wednesdays throughout the month, there will be a short informal relay-style cross country ski race in teams of two around the Place des Dolomites in the centre of Val d'Isère. The race lasts around 20 minutes and entry is free. Cross-country equipment can be rented at the Intersport shop and Boraso shop on Dolomites square.
Alternative Winter Sports
It doesn't just have to be piste based adventures you take part in. Ski-touring and split-boarding have become extremely popular in recent years, and there's nothing that gets the heart pumping like gaining altitude under your own steam. When it's a 'white out' you'll find us changing tack entirely, pulling on some raquettes (snowshoes) and venturing forth into the wilderness on one of the many snowshoeing routes around the valley, all the while dreaming of tomorrow's bluebird powder day.
Bars & Clubs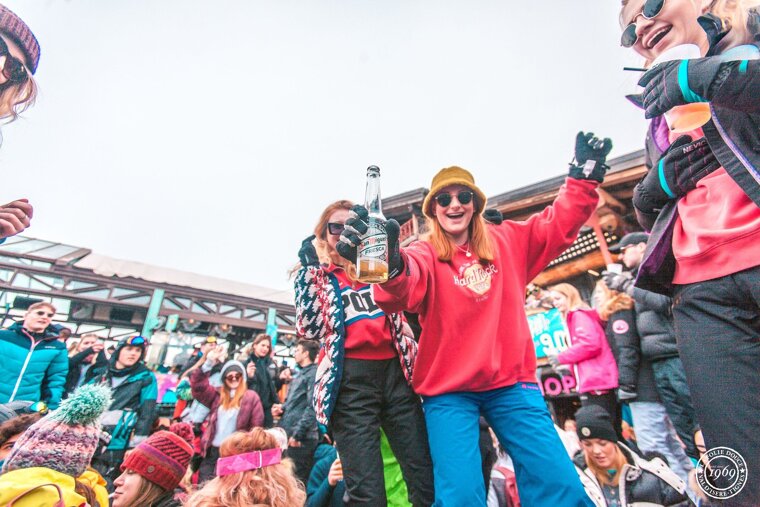 At this time of the season we are looking forward to some live music sessions, whether from local bands or even one of the open mike nights and jam sessions that the local bars often hold. So, whether you fancy yourself an Adele, Bob Dylan or a Satriani, there's definitely somewhere you can 'entertain' the crowds.
Of course, that's if we've made it home from one of the many après-ski events taking place every evening across town.
Après-ski & family fun at La Folie Douce
Val d'Isère is well-know for its crazy après ski, and the famous La Folie Douce, is one of the best spots. On the slopes of the Espace Killy, it hosts a vibrant bash where everything is possible (you can even meet the British Queen's llama), where you can marvel in a spectacle of music, colour and happiness. Fancy dress is a must. Meanwhile on Tuesday evenings they serve a special show dinner immersive experience featuring their popular team of performers at the Soirées Bonsoir, children welcome!
More inspiration...
This is only a small selection of the events taking place in Val d'Isère during the first month of the year. Take a look at our events calendar for a full rundown.
Location
Val d'Isere Valley, Val d'Isere