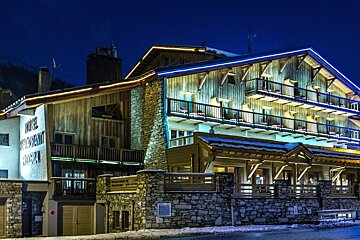 © Hotel & Chalets Le Samovar
Hot hotels in Val d'Isère for winter
Find the perfect hotel to suit you and your needs
This resort has a wide range of hotel styles, from the ultra luxurious to the traditional.
Val d'Isère is one of the bigger resorts in the Alps. If you're unsure of which part of the resort to stay in, read more about the different towns and villages and what each of them has to offer.
Luxury hotels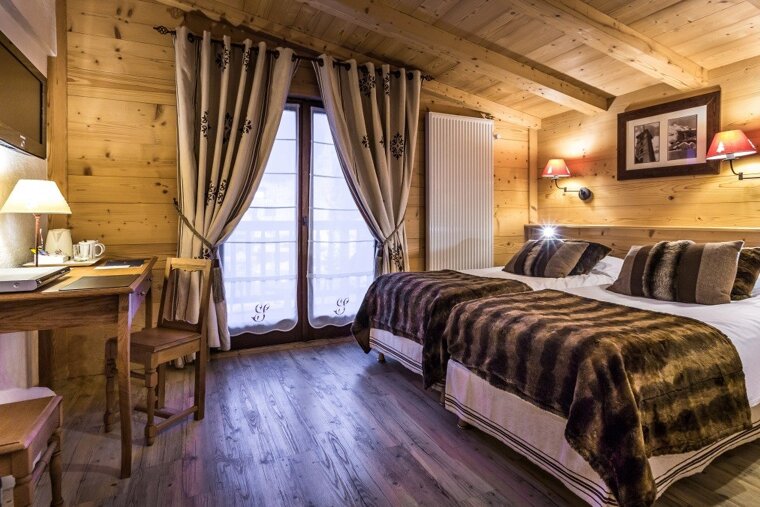 Hotels on the piste
Le Samovar Spa Hotel in La Daille sits right at the foot of the ski lifts and the numerous pistes that come back down into the village centre. The recent refurbishment here melds together the more traditional chalet style hotel with a twist of more modern fixtures and fittings, giving it a really warm and welcoming feeling. Also in La Daille is the Champs Avalins Chalet Hotel which offers the same great access to the slopes only 50 metres away from the door.
Les Barmes de l'Ours can be found in the centre of Val d'Isere close to the bottom of La Face piste. In the tranquil village of Le Fornet, Hotel le Fornet has only 12 rooms and offers a bit of peace and quiet at the foot of the ski lift.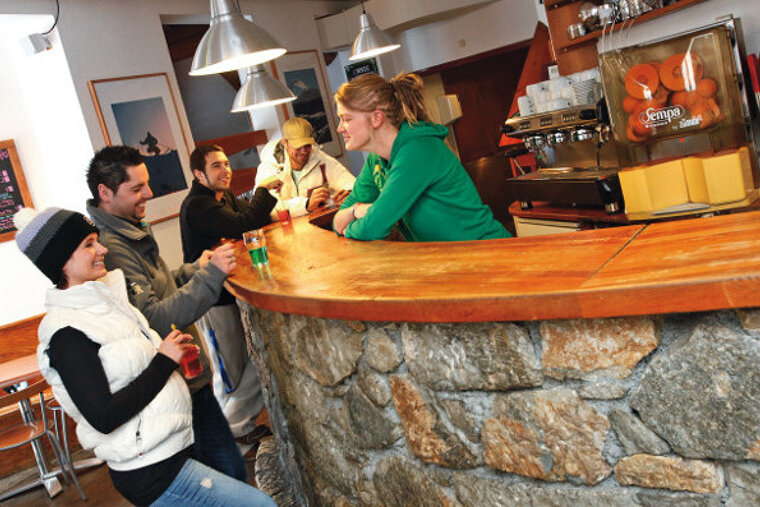 Group friendly hotels
It can be hard in some ski resorts to find accommodation for larger groups but, thankfully, in Val d'Isère there are plenty of options. The UCPA is close to the centre of resort and offers rooms for three to eight people sharing, sleeping up to 250 in total. There is also a weekly entertainment programme which you can opt in or out of. At the upper end of the price range, try the 71 room Le Tsanteleina Hotel which also has spa facilities. Chalet Hotels and aparthotels are also great options for groups, giving you the flexibility of your own space for socialising and relaxing, with the services expected from a hotel.
Family friendly hotels
If you're skiing 'en famille' in Val d'Isère, there are lots of options to choose from. A few of our favourites are Club Med who offer an all-inclusive package, Le Samovar who have five lovely family-sized duplex rooms and the Kandahar Hotel which sets aside half of their rooms to specifically accommodate families.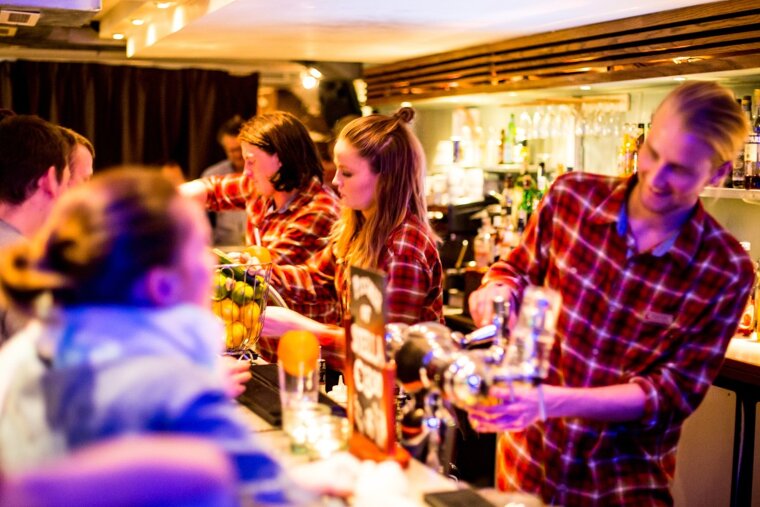 Hotels close to nightlife
The centre of Val d'Isère is where you'll find most of the nightlife in resort with buzzing bars, the best après ski and places to unwind after a day on the slopes. If you're looking for something funky and close to all the action, Hotel Ormelune is a refreshingly different, colourful and modern hotel with a focus on art, design and its very own cow parade. Altitude Hotel is just a stone's throw away from nightlife hotspots Doudoune Club and Cocorico as is Langley Victors Hotel, which also has its own great après ski bar.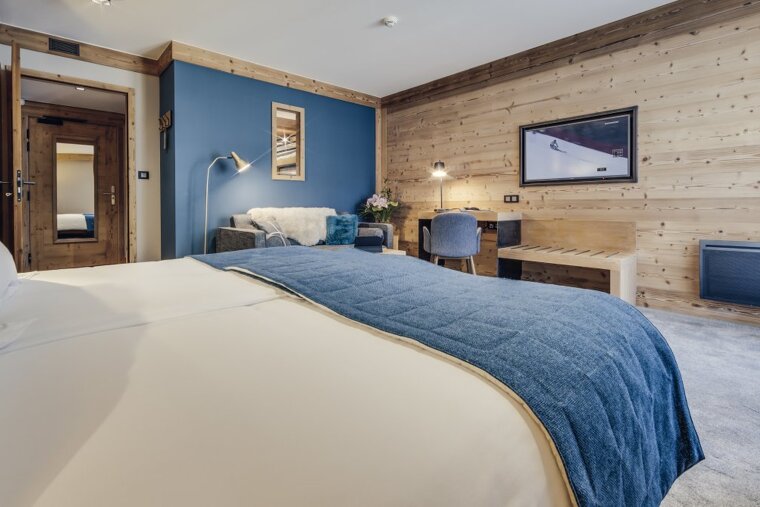 Hotels on a budget
Val d'Isère offers a good selection of affordable accommodation, so your ski trip doesn't have to break the bank. Avancher Hotel has been undergoing a huge transformation and will be relaunching this winter with a new look throughout. It has a cosy, traditional chalet feel about it with 17 comfortable rooms and a sunny terrace to relax on at the end of the day. Welcome additions include a new spa and bar as well as a new Lodge with apartments for guests. There are also a number of aparthotels or residences which have some hotel style facilities but the accommodation is in self-catered apartments.
More inspiration...
Once you've found your perfect hotel, don't forget to check out the suggestions below for all the other things you'll need to finish booking your perfect trip!