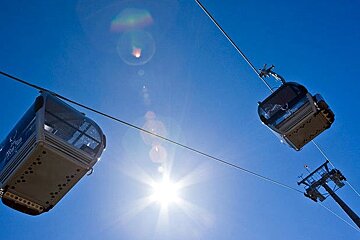 Summer skiing in Val d'Isere
Discover the top Val d'Isere summer skiing
Val d'Isere is one of the few places to offer summer skiing in the Alps. The Val d'Isere summer ski season is quite short so check the lift schedule below for full details.
Book My Ski Hire Book My Ski Lesson
Skiing during the summer months in Val d'Isere is very popular with ski clubs and snowboard camps as it gives a few extra months of practise in between the winter ski seasons.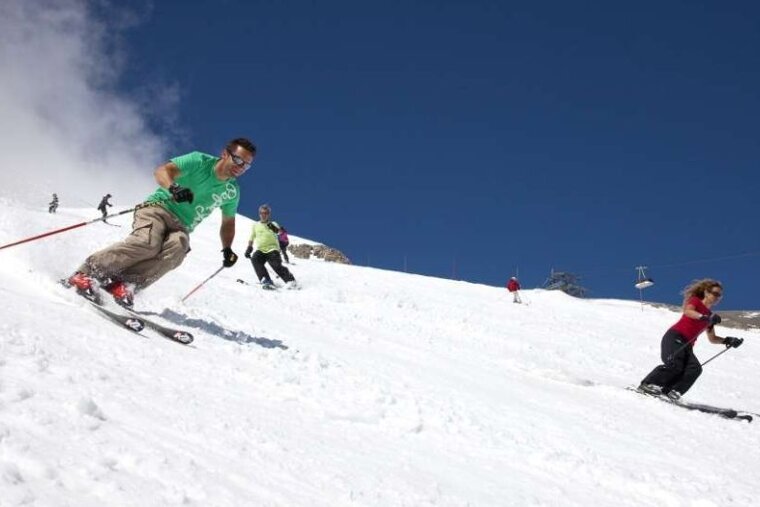 Summer ski area
Thanks to the Pissaillas glacier (known as the Val d'Isère glacier) summer skiing in Val d'Isere is possible - the snow coverage on the glacier is helped by a number of snow canons and the ski area is served by three ski lifts: TK du Montet, TK Cote 3000 and the Cascade Express.
Slopes are open only in the morning and in the summer the snow gets slushy very quickly so heading up early in the morning will mean you will get the best snow. The summer skiing season can be dependent on the winter season, snowfall and weather so it is always best to check the glacier is open for skiing before heading off.
Val d'Isere summer skiing is generally under warm sunny conditions, with cheaper ski passes and an un-crowded resort.