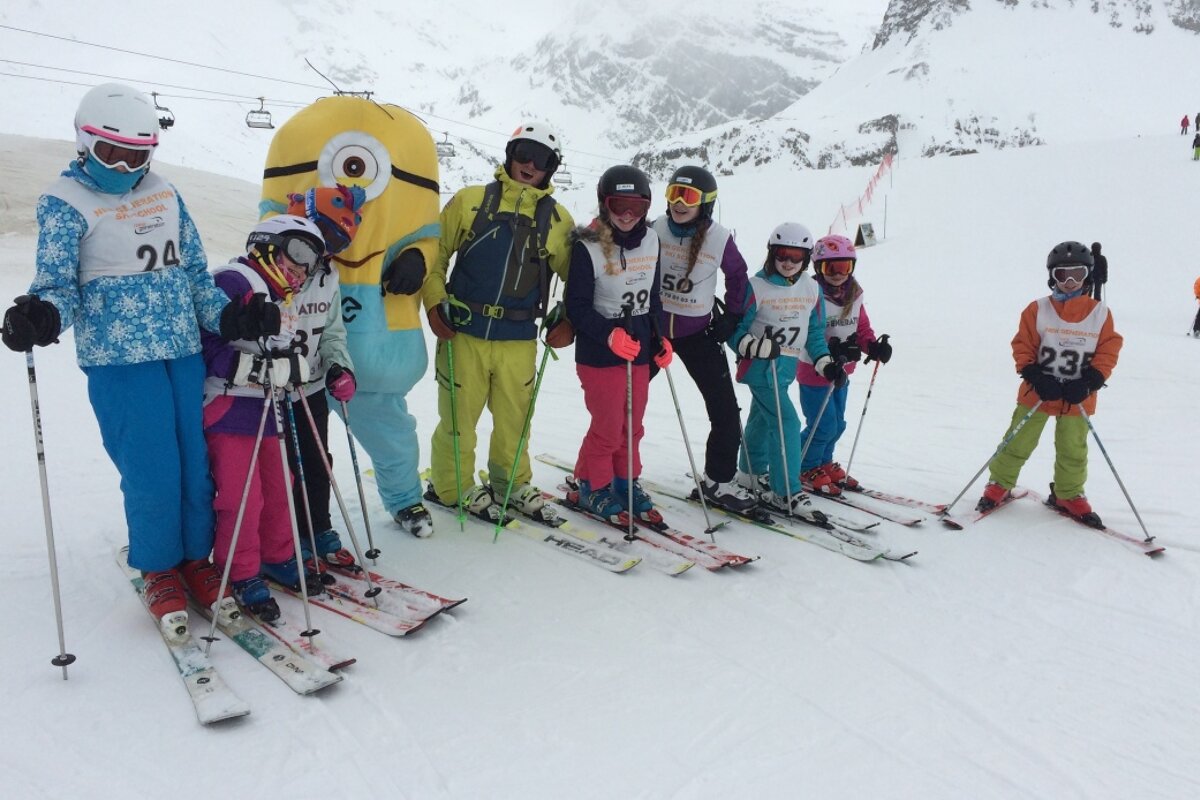 © New Generation Val d'Isere
Why book a family ski holiday in Val d'Isere
Bring your children on a ski holiday to Val d'Isere
Travelling anywhere with children can be challenging, and in a ski resort it can be doubly so with things like lift passes, equipment hire and ski lessons to arrange (never mind hats, gloves, snotty noses and the rest...!). Val d'Isere is a family-friendly resort that makes all these things as easy as possible.
Here's why we recommend Val d'Isere as a family destination.
Top 10 reasons to visit Val d'Isere as a family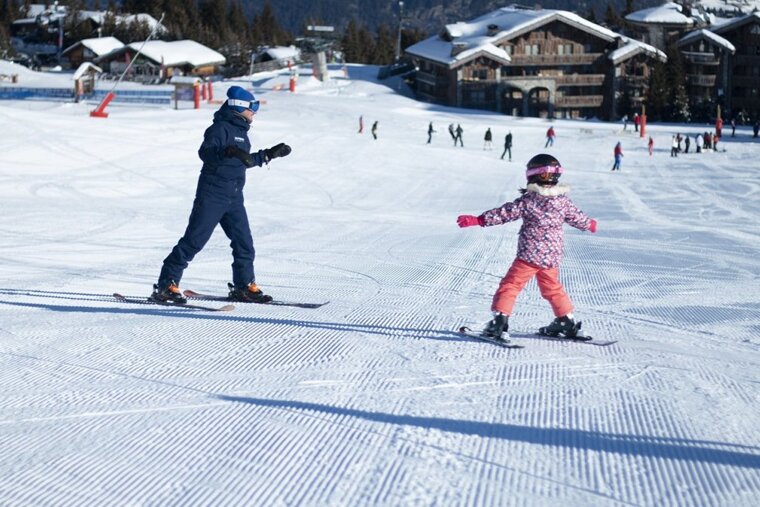 1. The 'Famille Plus' scheme
The resort has worked hard to become a part of this officially recognised scheme, bestowed only on those resorts and destinations that go out of their way to cater to families and children. They provide activities, services, entertainment and prices throughout resort favourable to those holidaying with kids in tow.
2. Ski area & lift passes
There are lots of beginner areas around the Solaise lift, easily accessed and some not requiring a pass, so it's easy to practise with the kids. There's fun areas and snow parks for children of all ages to learn and increase their confidence, whilst joining in some of the activities like face painting. Plus Val d'Isere offers favourable lift pass prices to families, making valuable savings and children under five ski for free, you just need to get their pass (with I.D.) on arrival.
3. Great ski schools
The tuition available in Val d'Isere is truly brilliant. You'll find ski schools offer lessons for little ones, along with fun zoned areas for them to learn whilst they play in safety.
4. Short transfer times
When travelling with children, short transfers to resort are a must and Val d'Isere has good transport links to the main airports. Chambery airport is the closest airport at just two hours away, whilst Geneva and Lyon are around three hours by transfer.
5. Easy to get around resort
Val d'Isere operates a great free bus service connecting the different areas, running every day throughout the winter season.
6. Child-friendly accommodation
The choice of hotels and rental accommodation in Val d'Isere is constantly improving. Establishments are opening or being renovated every year, offering top quality accommodation with services for families.
7. Modern leisure centre
On the days you don't want to ski, head to the swimming pool - always a favourite with kids that need to burn off some steam on a bad weather day.
8. Fun on the hill
Sledging is a great activity for the whole family and there are a number of perfect places for you to head to give it a go. There is a dedicated zone at the bottom of the Solaise lift by the Savonnette lift. If you're up for something more challenging, try out Snake Gliss and Airboarding at the same place. Also a playground has just been developed below the Sunny Ride slope which is a child's level ski resort with snow workshops, piste patrol sledging, and a visit to a gondola machine room is available as well as plenty more activities specifically for children.
9. Family-friendly restaurants
Most restaurants around resort are child-friendly and will have a children's menu, early sittings, high chairs etc and families are always made welcome.
10. Family activities
Val d'Isere prides itself on offering families a whole host of activities away from the slopes. If you fancy a break from skiing but want to keep up the winter feel to your holiday, then you'll probably enjoy visiting the ice rink in the town centre which is fully equipped for children to have some fun on the ice. Also during the school holidays the tourist office organises plenty of events designed for children such as torch-lit descents, fireworks and live music. Over Christmas you can expect street parades, lantern processions, shows and Santa Claus.
More inspiration...
Val d'Isere's reputation as one of the world's top family ski resorts has been many years in the making and is constantly being improved. There really is no better resort for a family ski holiday, so come visit us and see for yourselves.
Location
Val d'Isere - Centre, Val d'Isere