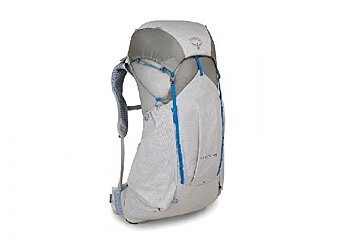 Latest Gear: Spring New Equipment
We've rounded up the most exciting new apparel and equipment this season
Spring has to be one of the best seasons to get out into the mountains. There's still snow in the alpine mountains but the valleys are turning green. Daylight hours are increasing and there are possibilities for adventures big and small.
Spring is also a time when gear companies launch new products aimed at the warmer months of the year. Here are a few to keep an eye out for this spring.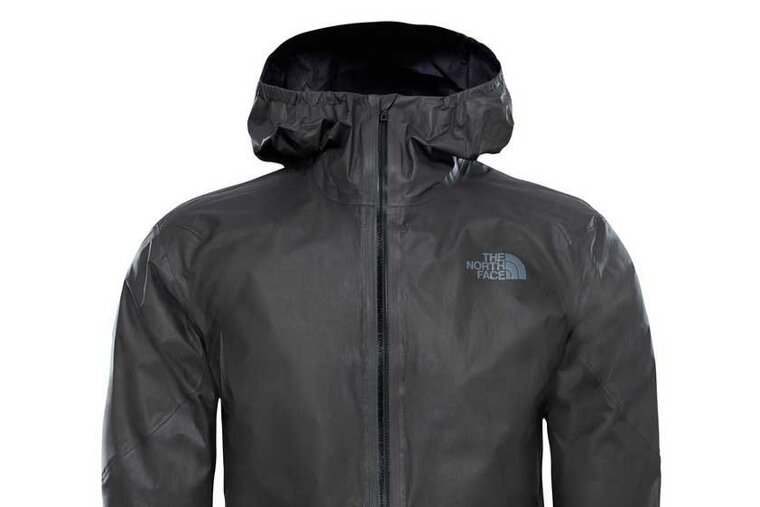 Gore-Tex Active SHAKEDRY fabric
Gore-Tex remains the most prominent name in outdoor fabrics. New fabric and membrane technologies come along fairly often but Gore-tex Active SHAKEDRY is a genuinely interesting development. With SHAKEDRY, Gore-Tex have placed the membrane on the outside of the fabric rather than the inside. This enables the fabric to repel water far more efficiently, which helps with breathability and therefore wearer comfort. As moisture doesn't soak into the surface of the fabric you can literally shake the product dry.
Due to the membrane being on the outside, Gore-Tex Active SHAKEDRY isn't going to be particularly durable so you wouldn't want to wear it with a heavy pack or for activities when abrasion resistance is a concern. However, for sports like cycling and running, it's going to be ideal.
For spring 2018, The North Face launch the Hyperair Jacket. Made entirely out of Gore-Tex Active SHAKEDRY it features a fixed hood and a close athletic fit designed for lightweight endeavours. Overall weight comes in under 200g.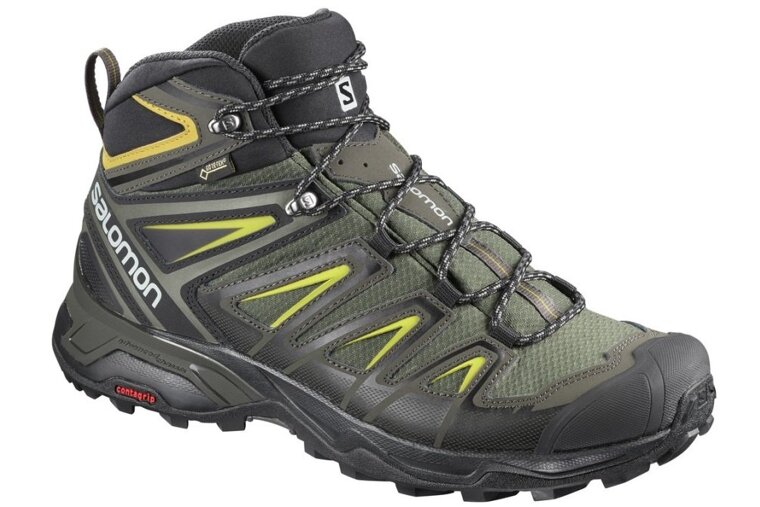 Salomon X Ultra 3 Mid GTX
The Salomon X Ultra 3 Mid GTX has been around for a while, this is the third incarnation of the popular shoe. We've included it here not because it's revolutionary in any way but simply because it's an incredibly versatile piece of footwear suitable for a multitude of spring and summer activities. The X Ultra Mid is equally at home on a long distance footpath as it is on the approach to an alpine crag. It offers a great balance of weight, comfort, grip and protection. No wonder it's become one of Salomon's best selling products.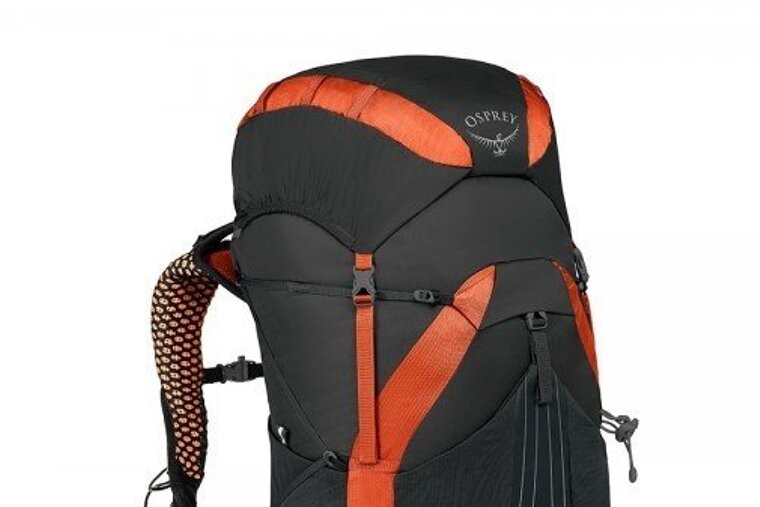 New Osprey Ventilated Rucksacks
Hikelite
For spring 2018, Osprey have redesigned their range of ventilated packs. The line is split into three ranges - Hikelite, Exos / Eja and Levity. Each range is designed to offer best in class performance. I'm not sure I've ever come across a bad Osprey product and I suspect these new ventilated packs will be as good as ever.
Exos / Eja
The cream of lightweight backpacking sacks, the Exos and Women's version, Eja are packed with features and innovation at a very low weight. The Airspeed back system and ExoForm hip-belt combination provide enough comfort and support for the longest treks. Ultralight materials are used on the Exos and Eja but they also offer a good level of durability for the weight.
Levity
Brand new for Spring 2018, the Osprey Levity has created a lot of interest amongst the ultralight fraternity. The Levity is designed to combine comfort and durability with genuine ultra low weight. The 45L version weighs 830g, the 60L just 870g. These are very low weights for a fully ventilated rucksack. The Levity is able to achieve such a low weight primarily due to the fabric used. The NanoFly fabric is extremely light, yet still offers a decent level of durability. Weight is also kept to a minimum by using ultralight components such as bespoke buckles and compression strap cord in place of traditional webbing.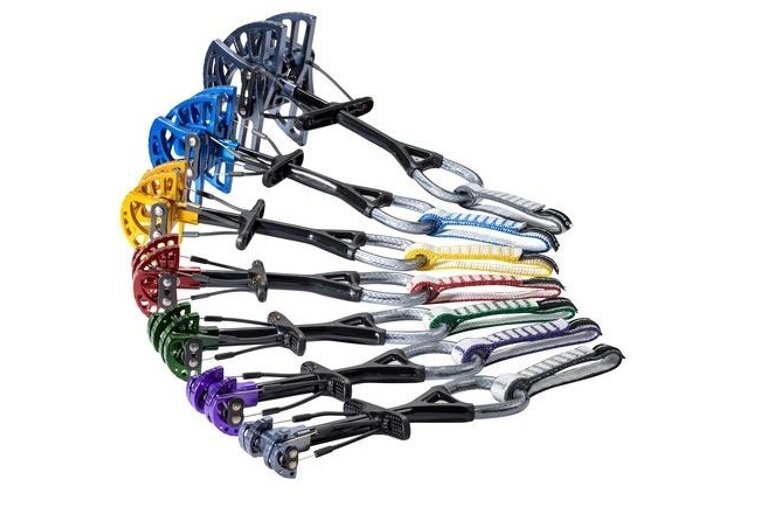 Black Diamond Camalot Ultralight
Black Diamond release the ultralight version of their much loved camming device this spring. 25% lighter than the standard Camalot, the Ultralight Camalot has the same wide camming range and super smooth action as the original but with a few key design features that keep the weight as low as possible. BD have replaced the steel cable with Dyneema cord and developed new cutaway lobes for extra weight saving without sacrificing strength. Ultralight Camalots are also colour coded for easy identification on the rack.
Jargon Buster
Gore-tex Active SHAKEDRY
A new development from Gore where the Gore-Tex membrane is placed on the outside of the fabric. This helps with garment weight and breathability as water beads up on the face more effectively than with traditional constructions.
Ventilated back system
A rucksack design feature that places a gap for ventilation between the wearer and the main body of the pack. Useful for hiking in warm weather but not so good for really active pursuits like running when weight stability is important.
Camming device
A spring-loaded device that offers a climber protection when placed in a crack in the rock. Cams are mounted on one or two axles and pull apart when the axle is pulled. When placed correctly they offer protection in parallel and slightly flared cracks.