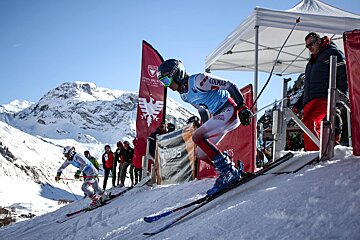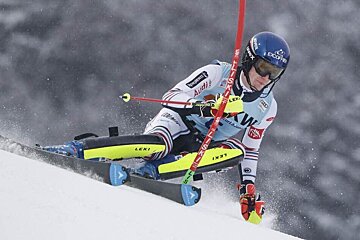 © club de sports Val d'Isere
La Scara 2023 alpine skiing, Val d'Isere
International junior Alpine ski racing competition
Created 40 years ago, the Scara race is an international Alpine ski race for children, which takes place at the end of the winter season.
Historically, it was an event for the children from Val d'Isere and other local ski clubs, but increasing numbers of entrants resulted in the race organisers reviewing the race format, and registering the race on the international calendar. La Scara is now considered in the ski world as a real "Children's World Championships," and is now used as qualification for the selection process at national level.
The race is open to both boys and girls. French children must qualify for the international races, which then take place over the following days. In previous years, the event has attracted up to 1400 competitors; with a split of approximately 1100 French skiers and 300 International skiers from 28 nations.
The level of skiing is incredibly high, and there are certainly some future Winter Olympic candidates in the making.
Watch this
Venue
Val d'Isére slalom stadium
Location